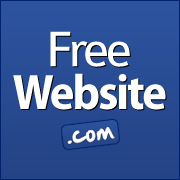 New York, NY (PRWEB) December 02, 2012
Today, FreeWebsite.com released an article about how Gangnam Style's unlikely historical YouTube record proves that a strong online presence makes it easy for content to go viral. This past weekend, the hit song from South Korean artist Psy became the most watched video on YoutTube of all time. It surpassed teen sensation Justin Bieber's "Baby" music video Saturday by roughly by 12 million views. Gangnam Style has become a cultural phenomenon and has generated many parodies and mimics. The hit single has even been featured in a skit on Saturday Night Live.
FreeWebsite.com recognizes that quality, unique content is what really matters when increasing website traffic. Content should always be professional and in line with the website's goals. Proper grammar, correct spelling, cautious ad selection and consistent content presentation are the keys to establishing a strong, well-respected online image. Media based content is an important part of the formula, as well. Media has the ability to go viral almost instantly because viewers can easily interact with it by posting comments and conversing with other viewers. When your website's visitors feel connected to your page, they are more likely to share its content with their followers.
An associate for FreeWebsite.com stated, "Gangnam Style is a great example of how unforgettable content makes it simple to go viral. Everyone has heard Gangnam Style on the radio, seen the video online, or knows the comedic dance moves by heart. Becoming a household name is not as hard as it sounds. The first and most important step in the process is developing an appropriately branded online image that is consistent. Once your personal or business content has established consistency, your website content is more likely to be shared by its visitors, putting you one step closer to becoming the next viral .sensation."
FreeWebsite.com combines customized expert web design with significant content to make both personal and business websites successful. The company helps its users increase traffic through search engine optimization and social media marketing tactics. Freewebsite.com provides outstanding customer service and offers a wide variety of plans that can fit any budget.
To read the article, visit: [http://www.freewebsite.com/gangnam-style-the-most-viewed-youtube-video-of-all-time-proves-that-a-strong-online-presence-makes-it-easy-to-go-viral/
About FreeWebsite.com: FreeWebsite.com breaks down barriers to website ownership by providing attractive, easy to maintain websites, complete with content, at a low price. To learn more, visit [FreeWebsite.com.