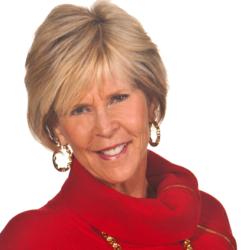 A single devastating event can change every holiday, birthday, vacation and special event for the rest of your life.
Springfield, MO (PRWEB) December 05, 2012
Editors struggle to come up with a new angle at the holidays. Why not talk to a few people who are facing the season with confusion this year because some event has changed their holidays forever. The loss of a loved one might leave a large hole in the family portrait, or the loss of a home might remove the setting that gave the whole family such security. Or perhaps, like Dr. O'Reilly, they have recently gone through a divorce.
Resources are available to help people get through a changed holiday season at womenspeak.com.
A single devastating event can change every holiday, birthday, vacation and special event for the rest of a person's life. It has certainly changed Dr. O'Reilly's. Through her own choice she now lives in a different house, has different pets and a lot of new friends; She has intentionally added a lot of new things to her life. She knows that no matter how hard they try, people will not be able to re-create the holidays they enjoyed before devastating change overtook their lives.
Create A New Normal Holiday Tradition
As a clinical psychologist, her advice to others -- and to herself -- is to create a "new normal" holiday tradition. Instead of mourning what is gone, she advises people to come up with new fun activities and company to brighten the season.
"That doesn't mean you won't feel the loss," she says, "nor that you won't shed a few tears." We are human and it is much better to allow ourselves to feel the grief of loss than pretend it is not there. Denying one's feelings is like trying to hold a beach ball underwater. It can't be done it for long and it takes a lot of energy.
After honoring their feelings, people need to climb up out of that pit and take charge of their lives. It's a challenge to make good things happen for themselves during this holiday season that has already been transformed by life's changes. They should think back to childhood holidays, then imagine a holiday of their wildest dreams. What parts of those memories and fantasies can they make come true this year?
Here are a few tips for making a new normal holiday season truly enjoyable. These tips are expanded in the attached article.
10-Steps for Surviving the Holidays
1. Take care of oneself.
2. Don't overeat and over drink.
3. Don't feel sorry for oneself.
4. Make plans early.
5. Do something different.
6. Stay away from negative people.
7. Get out and help someone else!
8. Change something about oneself.
9. Exercise!
10. Rediscover a sense of humor.
Throughout it all, people should remember to be nice to themselves. They deserve a medal for getting through the trauma, whether from divorce, death, job loss, a health problem, or some other painful change. These 10 Tips can help this holiday season turn out to better than ever.
Dr. O'Reilly will be happy to provide interviews or articles to help others through a difficult holiday season. She has attached an article to use in blog or newsletter with proper attribution. Visit Facebook.
Happy holidays. Really!
Dr. Nancy O'Reilly is a clinical psychologist and public speaker who founded WomenSpeak.com, an online resource. She is an author and researcher dedicated to Empowering Women From Trauma To Triumph. At http://www.WomenSpeak.com, she offers guidance, public speaking topics, and stories and hosts regular podcast "Conversations with Smart Amazing Women."