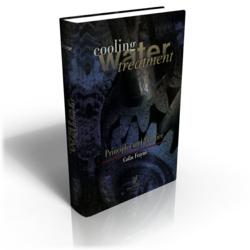 5.0 out of 5 stars A must for the Cooling Water professional
Bennett P. Boffardi, PhD

-Amazon.com
Boston, Massachusetts (PRWEB) December 04, 2012
Chemical Publishing Company announces availability of its catalog of water treatment titles for use in the technical and professional fields of cooling water treatment, boiler water treatment , reverse osmosis and ion exchange.
Author Colin Frayne covers the intricate workings of cooling tower maintenance is covered extensively in:
ISBN: 9780820603704 - Cooling Water Treatment: Principles and Practice
Covered are makeup water issues, pretreatment processes, corrosion and fouling issues and chemical treatment programs for cooling water.
Boiler Water systems and maintenance information can be found in
ISBN: 9780820603711 - Boiler Water Treatment Principles and Practice, Volume 1
ISBN: 9780820604008 - Boiler Water Treatment Principles and Practice, Volume 2
Boiler Basics and Steam Water Chemistry as well as Treatments, Program Design, and Management.
Covered are waterside and steamside problems, Pre-Boiler and Post Boiler treatment processes, internal treatment programs and chemistry controls.
ISBN: 9780820601724 Crits Notes on Water and Ion Exchange
Covers the areas of reverse osmosis and ion exchange industry with regards to mixed beds, resin and garnet filtering.
You can download a free preview for any of our titles currently in the water technology space by simply clicking on the look inside link listed on the page.
Chemical Publishing also makes available a current list of titles complete with free updates at http://www.water-books.com
Download the latest water treatment catalog here
Founded in 1934 in New York City, Chemical Publishing Company has consistently provided the best in applied science and reference publications.
Chemical Publishing Co., Inc.
P.O. Box 676
Revere, MA 02151
http://www.chemical-publishing.com
Twitter: @chempubco