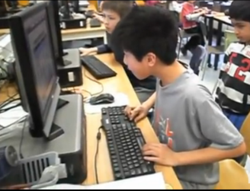 It's easy to set up a club wherever there are kids and computers
(PRWEB) December 01, 2012
The after-school program called the Thinking Skills Club is going Down Under. A tutorial business in Tasmania, Australia will be starting a small club for four children per session early in the new year. As well, a parent in Modesto, California is planning to volunteer to run one at her local school. This is in addition to the several clubs that will be starting in the Greater Toronto Area, where the website is hosted.
The Thinking Skills Club is a website that hosts games that build cognitive skills. There are six categories of games, from executive function to attention, sourced from popular websites.
For parents, tutors or after school organizations looking for a way to engage kids while delivering educational value, the Thinking Skills Club is an attractive option because of its simplicity. All the kids have to do is go to the website and play the games in the different categories. When they pass a game, they send in a form that wins them a piece of a brain puzzle on the website. When they complete the puzzle, they get a Whole Brain Graduation Certificate. Leading such a club is basically supervisory and does not require any special training. With the membership cost fixed for a club of between 10-20 children, it also makes it easy to budget without knowing exactly how many kids will sign up.
To improve it's international appeal, Google Translate has been built into every page of the site so that it is useful in a range of languages. "It's an easy club to set up wherever there are kids and computers," says founder Mitch Moldofsky. Though the games are in English, there isn't much to read, so they can be played anywhere. "It's ideally suited for underserved communities," says Moldofsky, "as long as they have access to the internet, they're ready to roll!"