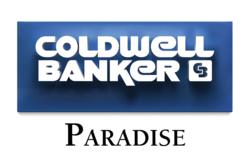 We are expanding our business to become a one-stop real estate company covering a 100 mile span selling Port St. Lucie property, Fort Pierce real estate, Vero Beach real estate, Sebastian homes, Melbourne, FL real estate and everything in between.
Vero Beach, FL (PRWEB) December 14, 2012
Coldwell Banker Paradise Ed Schlitt REALTORS (http://www.FLColdwellBanker.com ) and Hoyt C. Murphy REALTORS have merged. The merger has created 9 separate offices spanning all of the Indian River Lagoon area selling Brevard County Real estate, Indian River County real estate, St. Lucie County real estate, and Martin County real estate. The company now consists of a dedicated team of 190 sales professionals, rental associates and property managers, and a staff of 30.
The combined companies want to recognize their long history and will be marketing under Coldwell Banker Paradise Ed Schlitt Realtors selling Indian River County real estate and Brevard County real estate. The company will sell St. Lucie County real estate and Martin County real estate under the name of Coldwell Banker Paradise Hoyt Murphy Realtors . Brokers/Owners Steven Schlitt and his sister, Linda Schlitt Gonzalez, and Hoyt C "Pat" Murphy Jr. will guide the combined company.
The original company was founded by Ed and Marguerite Schlitt in 1953 and specialized in selling Vero Beach homes. The Ed Schlitt Agency was founded as a real estate and insurance company in the Mews Bldg which still stands on 14th Avenue. Ed Schlitt moved the business two years later to the 1300 block of 20th Avenue now the Irish American Club in Vero Beach. Ed's brothers, Bob and Louis, joined him and formed a business group in the late 1950's.
Over the past 60 years, the real estate market has changed dramatically. When the company was founded, there was no Multiple List Service (MLS) in the area. Each realtor held their listings in secret to keep competing real estate brokers from to selling them. It was not unusual for a seller to list with multiple brokers resulting in a half-dozen 'For Sale' signs in each yard. Ed Schlitt realized this was an inefficient system. He worked with other local real estate brokers to establish the Indian River County Multiple Listing Service.
In the early 1970's, Ed Schlitt helped to organize the building of the first two Indian River County condominiums. He was instrumental in procuring developers to build The Ocean Chateau condominium and invested in the project, as well as being the primary selling broker for the Royal Riviera condominiums, which were Vero Beach condos.
As the business continued to grow, the selling of real estate became more highly technical. Buyers from outside of the area were learning about this piece of paradise along the Treasure and Space Coasts. For people to feel more comfortable with investment properties and real estate, Ed Schlitt believed he needed to partner with a brand known for its integrity and real estate savvy. He joined Coldwell Banker in 1983 and the Ed Schlitt Agency became known as Coldwell Banker Ed Schlitt.
When Sears Corporation bought Coldwell Banker and Allstate Insurance, it was necessary to split the real estate and insurance divisions of the company. Ed Schlitt continued the Vero Beach real estate brokerage business, and Bob and Louis Schlitt took over the insurance company.
Through the decades, markets rose and fell in continuous business cycles. Rampant inflation followed by the gas embargos in the 1970's led to a crash in the real estate market in 1973 and 1974 which left buildings uninhabited and deteriorating. But, by the late 70's, home and condominium sales were booming again, especially Florida oceanfront real estate. The old were refurbished and new condos built. In the 1980's, high interest rates drove down market prices and caused many Savings and Loans to collapse. Once again, the market quickly recovered in the late 80's.
The current real estate recession, which started in 2006, is only one of a series that have come and gone. Fort Pierce homes, Port St. Lucie homes, and Sebastian homes are selling at prices well below the peak now, but prices are beginning to rise. Fort Pierce rentals and Port Saint Lucie rentals are becoming more difficult to find because of the rise in demand. There is always a demand for Florida beachfront homes and prices on these luxury properties are also beginning to show stabilization and some increase in price. The real estate market is currently recovering, and will once again become robust as it has in past cycles.
Linda Schlitt Gonzalez and Steven Schlitt continue in the tradition of their parents, Ed and Marguerite Schlitt by continuously expanding the business and striving to be the most innovative brokerage along the Indian River, from Martin County through Brevard. Linda remarked, "Adding the Hoyt C. Murphy brokerage to our family of REALTORS will enhance our capabilities to orchestrate a one-stop solution catering to every detail of our customers' real estate needs. There is no similar service to be found anywhere along the Treasure and Space Coasts."
Steven Schlitt noted, "We are enthusiastic about building on both companies' long-lasting traditions while focusing on our common goals of excellent professional service to our customers." These independent real estate companies each represent over one-half century of local real estate experience.
About the company:
Coldwell Banker Paradise has grown to span 100 miles along Florida's Space and Treasure Coast selling Port St. Lucie real estate, Fort Pierce real estate, North and South Hutchinson Island real estate, Vero Beach real estate, Sebastian real estate, and Melbourne, FL real estate.