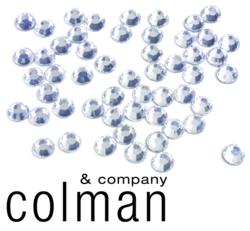 Tampa Florida (PRWEB) December 03, 2012
Colman and Company, a national apparel decorating supplier based in Tampa, FL announced a new distribution agreement with Graphtec America of Irvine, CA. The distribution agreement will cover the sale of Graphtec CE5000-40-CRP Robo ProS 15" plotter/cutters across North America.
Michael Georgevich, Director of Operations for Colman and Company, said that the new agreement begins immediately and Colman and Company will be stocking the Graphtec plotters in their Tampa, FL. location. The Graphtec RoboPro is the perfect fit for its customers that want to get into the rhinestone transfer business. It's a very powerful tool that, coupled with the right software and media, will immediately put someone into business.
Cutting plotters, like the Graphtec RoboPro, work fundamentally like a desktop printer. The cutter attaches to any PC with a USB cable, only instead of actually printing out on paper, this product is used to cut designs out of a variety of media.
The process is simple. Create a design in the software of your choice. You can use Corel Draw, the software that comes with the Graphtec, or its Hotfix Era, simply load the media desired to cut and output the design. The plotter makes holes in the media that the customer then "brush" Hotfix rhinestones into. Once the customer design is done the customer simply applies transfer tape, then iron or heat press onto a T-shirt.
Rhinestone transfers are used to create popular T-Shirts, designs for handbags and totes and much more. Most recently, rhinestone transfers like the type created on the Graphtec RoboPro are used to create decals that can be applied to hard surfaces like car windows.
Graphtec cutters may also be used to create vinyl signage, t-shirt transfers and scrap booking items out of cardstock and other media.
Contact:
Marketing Department
Colman and Company
5409 S. Westshore Blvd, Tampa, FL. 33611
1-800-891-1094