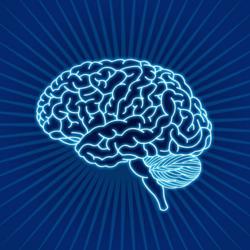 "OnPage provides accountability to healthcare organizations and practices that rely on priority messaging for immediate responses." Judit Sharon, CEO
(PRWEB) December 03, 2012
http://www.onpage.com A leader in Adult Neurology has recently chosen to use OnPage™, a Secured Messaging application, as their medical staff's pager replacement and primary form of communication.
The practice will utilize OnPage's secure, HIPAA compliant application to send and receive emergency messages pertinent to patient's safety and the organizational flow of their practice.
This advanced Neurology practice specializes in treating adult neurological diseases, providing comprehensive diagnosis, and caring for patients that suffer from complex disorders such as stroke, seizure disorders, and neuromuscular disorders. As a medical practice, the reliability, security, and immediacy of their communication is critical. If a message regarding a patient's health failed to be delivered on time it could negatively impact both the patient's condition and the reputation of the practice. In the past, the practice utilized traditional pagers which quickly proved to be unreliable as many messages failed to be delivered.
With the addition of OnPage, the neurology practice has increased the reliability, traceability, and security of their messages throughout their facility. Also, they are now able to utilize many advanced features of the OnPage system such as the ability to send and receive messages through both cell service and WI-FI, continuous distinguishable alerts, repeated delivery until receipt is acknowledged, and encryption for security.
"OnPage provides accountability to healthcare organizations and practices that rely on priority messaging for immediate responses," says Judit Sharon, CEO and President of Onset Technology. "With read receipt confirmations, you can always refer back to old messages and know when a message was deliver, read and replied, thus prove accountability and eliminate the frustration of 'lost' messages with pagers. "
OnPage currently supports Apple iOS, BlackBerry OS, and Android. For more information about OnPage, visit the OnPage website at http://www.OnPage.com;
ABOUT ONSET TECHNOLOGY
Onset Technology is a leading provider of mobile messaging solutions to organizations with secure priority communications requirements. The company's latest solution OnPage™ turns iOS, BlackBerry or Android smartphones into secure digital pagers with additional capabilities such as massage status notification to the sender and secures messaging to individual, groups or escalation group. OnPage is device agnostic and carrier agnostic, supported by an enterprise-grade secure messaging and paging platform. Onset Technology's OnPage is now used by over 1,000 organizations, including those in healthcare, emergency services, information technology, financial institutions, the legal profession, and government agencies. For more information about OnPage, visit http://onpage.com/ . For other products by Onset Technology visit http://onsettechnology.com/