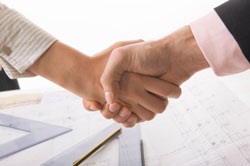 Camden, SC (PRWEB) December 01, 2012
William Cantey's Dr. Energy Saver is pleased to introduce Michael Shields as the company's newest Certified Energy Management Consultant where he is responsible for helping customers learn how they can make their homes more energy efficient.
In his new role, Shields diagnoses where and how a home is using and losing energy, thus wasting money. He then educates the homeowner on energy-saving priorities and solutions that save energy and money immediately and in the long run.
Shields gained his 'Certified' status after completing comprehensive and rigorous training by Dr. Energy Saver professionals at the network's corporate training center in Seymour, Connecticut. He has the skills and knowledge to evaluate the whole home, seeing how systems interact; it's the whole-house approach, the cornerstone of Dr. Energy Saver.
Prior to joining Dr. Energy Saver, Michael served in the U.S. Army for nine years as an Infantry Squad Leader, Paratrooper, and Drill Sergeant. Originally from Elgin, South Carolina, he now lives in Columbia with his wife and children.
William Cantey's Dr. Energy Saver offers home energy assessments, all types of insulation, window and door replacement, gas tankless water heaters, and ductwork services. The staff receives on-going training in the latest home performance technologies resulting in the best energy-saving solutions for customers throughout Columbia, Greenville, Charleston, and surrounding cities and towns.