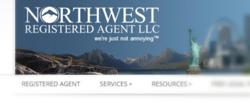 Spokane WA (PRWEB) December 06, 2012
A trademark is a brand name. The United States Patent and Trademark Office issues and maintains trademarks in the US. It helps identify and differentiate the services of one provider from another. The application process may take several years to complete.
Registered agents are a crucial step to registering a business with the state. The registered agent serves as a critical link between the Secretary of State, the company, and lawyers that may need to notify these businesses. The process to register with a state agency can be daunting and annoying. Receiving documents in a timely manner can also be a troublesome process.
Online business models are changing rapidly. The once favorable business practices are now falling by the wayside. Companies are hiring real people to answer their phones. They are bringing the IT department in-house. They are watching technology very closely and adapting to the changes.
"As transacting business on the web evolves and becomes more complicated, we want to reassure our clients that the process of hiring a registered agent will not be annoying." said employee of Northwest.
About Northwest Registered Agent LLC: Headquartered in Spokane WA, with offices in all 51 jurisdictions offers registered agent services in all 50 states. With zero up-selling, real time document delivery and real people answering the phone, Northwest strives each and every day to live up to it's trademark.
To see the trademark in action visit our site, http://www.northwestregisteredagent.com.