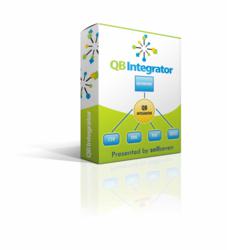 Call for ROI Analysis
Call for Demo
Today!
San Diego, CA (PRWEB) December 10, 2012
Sell Seven company reports on a release of brand new product.
Anyone running an Appraisal Management Company will tell you that invoicing lenders and paying vendors is a major headache. There is simply no way to move data from appraisal process management systems into QuickBooks except by manual entry. But now the problem has been resolved. Sell Seven, a niche provider of software solutions catering to the real estate industry, has just released an ingenious new application, the QuickBooks Integrator, which automates the data transfer process.
When Sell Seven's founder and CEO Steve Slavutskiy mentioned the capability of the QuickBooks Integrator to his client, Sean Faries, Operations Manager of Land Gorilla, "There are not many effective integrators that can automate the process of uploading thousands of invoices or create record of payment all at once. This stand alone feature has saved us thousands of labor hours and reduced transfer errors down to zero. We are would recommend this product to anyone who conducts thousands of transactions a month."
QuickBooks Integrator is a stand-alone application that is installed on the same computer as QuickBooks. Sell Seven works with the AMC to customize the application so it will support the specific needs of that business, establishing specific definitions for its vendors, customers, invoices, payments and service items. Regardless of which business system or combination of systems the AMC is using, the Integrator will generate invoices or payments with no human intervention inside QuickBooks on schedule selected.
The QuickBooks Integrator is a tremendous time-saver for bookkeepers who have to enter each and every invoice into QuickBooks manually. Says Steve Slavutskiy, CEO of Sell Seven, "One of the nicest things about the Integrator is that it is partially pre-built, partially customized. Once the AMC defines the properties of its data sources, customers and invoices, it can generate unlimited invoices and payments with no manual intervention. We think it will make a profound contribution to AMCs' efficiency."
Sell Seven uses its deep understanding of the technology business and its focus to real estate business to deliver insightful, practical and efficiency-building business management solutions that strengthen the bottom line. It offers the flexibility, agility and personalized customer care large companies cannot match. Sell Seven is the creator of hireappraiser.net, a marketplace that connects appraisers with its customers and employers