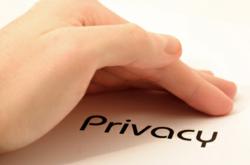 Employers can monitor employee use of work computers because they own the computers and pay for the employee's time.
Anchorage, Alaska (PRWEB) December 03, 2012
Lynne Curry, Ph.D., SPHR (CEO of The Growth Company, Inc.) receives questions from clients on a daily basis. Recently, a client asked her what to do about her situation at work, and today, Dr. Curry responds to this client with background information on privacy invasion in the workplace—if and when it is "okay."
This client was keeping a personal diary at work, and admittedly said she knew she shouldn't have been working on it during work hours. "When I was at lunch last Friday, my supervisor sat at my computer, pulled up my latest documents and found and read my personal diary. When I returned to the office, co-workers sniggered at me. Apparently my supervisor called them over to my work station and read parts of my diary out loud. Do I have recourse?"
Dr. Curry's first response was, "You made the first error – you wrote your diary on your work computer during work time. That didn't justify your supervisor's actions. She could have disciplined you for inappropriate conduct. Instead, she invaded your privacy and further humiliated you by inviting your coworkers to hear your inner thoughts."
"Unfortunately," says attorney Charles Adams, "an employee's right of privacy with respect to an employer-owned computer or e-mail system can be summed up by 'you have zero privacy...get over it.'" Employers can monitor employee use of work computers because they own the computers and pay for the employee's time.
Conversely, some legal experts argue employees have a right to privacy, citing the landmark K-Mart Corporation v. Trotti (1. 677 S.W.2d 632 (Tex. App. 1984)). As reported by Charles W. Adams on okbar.org, when employee Trotti sued K-Mart for privacy invasion after K-Mart managers searched her purse in a locker, Trotti argued she had a legitimate expectation of privacy as K-Mart let her use her own lock. She won an $8,000 mental anguish verdict and $100,000 in punitive damages.
Dr. Curry asked her, "Do you have a similar privacy right? For example, did your employer allow you to password protect your computer? If you had no password or left your diary open on a work computer, you lost your rights."
Despite this, Dr. Curry adds that the client does have recourse. "Do you want to work in this firm? Sometimes leaving proves the best revenge."
Alternatively, Dr. Curry advises to escalate the problem. "Let your manager know you won't again mess around on work time, however, let her know your supervisor acted nastily. Hopefully, she'll set your supervisor straight and you'll receive a genuine apology."
Similarly, in Quon v. Arch Wireless Operating Co, Inc. et al. (445 F. Supp. 2d 1116, 1141 (C.D. Cal. 2006)) the 9th Circuit Court of Appeals held that a California police department violated sergeant Quon's state and federal constitutional privacy rights when Quon's lieutenant reviewed Quon's personal text messages, as reported by Doug Cornelius June 18, 2008 on jdsupra.com.
"In other words", says Dr. Curry, "you can sue if you don't get recourse within your organization. Finally, you can keep what's personal private and stop working on your diary at work."
Dr. Lynne Curry is a management/employee trainer and owner of the consulting firm The Growth Company Inc. Send your questions to her at lynne(at)thegrowthcompany(dot)com.
You can follow Lynne on Twitter @lynnecurry10
© Lynne Curry, November 2012, http://www.thegrowthcompany.com