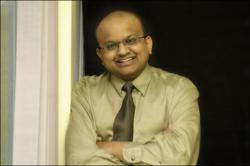 Injectable treatments, though commonplace, are still medical treatments that require a skilled physician to avoid unnecessary problems that should not happen with these treatments
Vancouver, BC (PRWEB) December 01, 2012
"Injectable treatments and laser treatments , although they are minimally invasive, can present a real problem when they are done by inexperienced or unqualified providers," says Dr Shah who has for the past 12 years had a medical cosmetic practice in Vancouver, BC.
Dr. Shah relays the story of a patient who wanted to get a Botox and Injectable filler treatment and decided to go to a home party. The conditions under which the treatment was carried out was not in a medical office with sterile conditions, proper written consents or photographs taken. Consequently the patient developed lumps from the filler treatment simply because the area injected was not washed or sterilized. "Furthermore," says Dr. Shah," the injector was not experienced or he would never have agreed to inject under these circumstances. My patients appreciate the fact that they come into a real office for a medical procedure and that I refuse to attend any spa event nights where injections are given as I do not control that environment. It would be like pulling your wisdom tooth out at home with a plier."
Injectable and Laser treatments are classified as non surgical but are still medical procedures with genuine risks that can be minimized with the appropriate caution. For example, Juvederm , a hyaluronic acid based dermal filler can be injected in the wrong area leading to skin death or necrosis. An experienced physician will know which areas cannot be injected and will also carry hyaluronidase which can be used to dissolve the filler if a complication occurs. "Many inexperienced injectors will not carry hyaluronidase in their office simply because they do not know of its benefits," says Dr Shah.
Treatments such as Botox Cosmetic, Juvederm, Radiesse and Sculptra are all highly effective methods of reducing the signs of aging without surgery and need not be feared providing the patient looks for a licensed physician who is experienced in the procedure.
Three good rules for a patient to follow to ensure their safety when looking at injectable or cosmetic treatment are:
1. Ensure a physician that is licensed with the College of Physicians and Surgeons in the province where the treatment is performed. Nurses must work under physician's orders and dentists can only perform Botox injections and must be registered with their Dental College as well.
2. Ask how many procedures the physician has done previously and how long they have been doing cosmetic medicine. A great physician will not only be trained but will also be a regular attendee at medical meetings, seminars and so on keeping up with the latest advancements in cosmetic medicine.
3. Do your homework! Be aware of who is treating you and be sure to ask questions. These treatments, although very popular and commonplace, are still medical treatments that should be treated as such to avoid problems or complications and if there are complications only an experienced physician will be able to help you resolve them successfully.
At Beautiful Canadian Laser and Skin Care Clinic in Surrey, BC all injections are personally administered by Dr. Sachit Shah, a medical physician for 27 years and in cosmetic medicine for 12 years. Dr. Shah is only one of a handful of BC physicians who is trained and experienced to perform Sculptra injections and has been a trainer for other physicians for Radiesse.
In addition to injectable treatments, patients of Beautiful Canadian Laser and Skin Care clinic can choose from a wide array of cosmetic treatments from vein treatments and toe fungus to moles and laser hair removal. "After 12 years in cosmetic medicine my aim is to provide patients with experience, trust and results in all their treatment choices," says Dr. Shah.
About Sachit Shah, MD
Dr. Sachit Shah is a graduate of the University of Manchester, UK and has been practicing family medicine since 1990. He is a Certificant of the College of Family Physicians of Canada as well as a Fellow of the College of Family Physicians of Canada. Dr. Shah is a member of the British Columbia College of Family Physicians, the British Columbia Medical Association, a Fellow of American Society for Laser Medicine & Surgery, a Fellow of Canadian Society of Phlebology and several other professional societies. As the Medical Director for Amari Medical Clinic and Beautiful Canadian Laser and Skincare Clinic, he has been involved in teaching medical students in family medicine and clinical research during the past several years as an examiner for various medical bodies. Dr. Shah has a Diploma in Practical Dermatology from the University of Cardiff in Wales.
Located at #101, 13805 -104 Avenue in Surrey, BC, Canada, Dr. Shah's practice, Beautiful Canadian Laser and Skincare Clinic is a large custom built facility with over 21 different esthetic devices. The office can be contacted at (604) 580-2464. It can also be reached online through the website bclaserandskincare.com