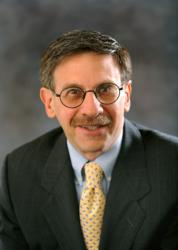 Dr. Zupruk is a seasoned neurosurgeon, with expertise in handling a wide range of cases, from the simplest to the most complex, He adds to our practice's ability to provide university-level neurosurgical care in a community setting
Rockville Centre, NY (PRWEB) December 01, 2012
Gerald M. Zupruk, M.D., F.A.A.N.S., a board-certified neurosurgeon in practice since 1985, has joined Neurological Surgery, P.C. (NSPC). NSPC is one of the Northeast's largest neurosurgical private practices. Dr. Zupruk joins NSPC from Cayuga Medical Center, Ithaca, New York, where he chaired the Department of Orthopedics and Neurosurgery.
Dr. Zupruk is a resident of Port Jefferson, New York. He sees patients at NSPC's offices in Patchogue and Port Jefferson Station, and is affiliated with a number of leading Long Island hospitals.
"Dr. Zupruk is a seasoned neurosurgeon, with expertise in handling a wide range of cases, from the simplest to the most complex," said Michael H. Brisman, M.D., F.A.C.S., a senior partner at Neurological Surgery, P.C. "He adds to our practice's ability to provide university-level neurosurgical care in a community setting."
One of the largest and most highly specialized private practices in greater New York, Neurological Surgery, P.C. has 32 affiliated physicians including 22 neurosurgeons.
Skilled in adult neurological surgery, Dr. Zupruk treats conditions such as lumbar and cervical disc herniation, spine injuries, head trauma, and brain tumors. Among the new procedures he performs is cervical laminoplasty for spinal stenosis, a procedure that can relieve pressure on the spinal cord while also preserving motion.
Dr. Zupruk served as Neurosurgery Section Chief at St. Luke's Hospital, Bethlehem, PA, before joining Cayuga Medical Center, where he practiced 10 years. He has held faculty appointments at DeSales University, Allentown, PA and the University of Massachusetts Medical School.
Dr. Zupruk received his Bachelor of Arts, magna cum laude, from the City College of New York, where he was inducted into Phi Beta Kappa, the nation's oldest academic honor society. He obtained his medical degree from SUNY Downstate College of Medicine.
Dr. Zupruk completed his surgical internship at The Mary Imogene Bassett Hospital (affiliated with Columbia University), Cooperstown, NY. He then completed a neurosurgical residency at SUNY Downstate Medical Center/Kings County Hospital Center.
Dr. Zupruk served as President of the Northampton County Medical Society (PA), and as President of the Tompkins County Medical Society (NY), completing his term in May 2012. He is a member of the Congress of Neurological Surgeons, the American Association of Neurological Surgeons and the Medical Society of the State of New York.
About Neurological Surgery, P.C.
Neurological Surgery, P.C. is one of the New York City area's premier neurosurgical groups, offering patients the most advanced treatments of brain and spine disorders. These include minimally invasive procedures such as stereotactic radiosurgery (Gamma Knife®, CyberKnife® and Novalis Tx™), aneurysm coiling, neuro-endoscopy, spinal stimulators, carotid stents, interventional pain management, microdiscectomy, kyphoplasty, and other types of minimally invasive spine surgery. The practice's physicians represent a range of surgical and nonsurgical specialties, combining compassionate care with highly specialized training. They are leaders in the region's medical community, with appointments as chiefs of neurosurgery in some of Long Island's best hospitals. NSPC offers 10 convenient locations in Nassau and Suffolk Counties, as well as in Queens and Manhattan. For more information, call 1-800-775-7784 or visit http://www.NSPC.com.