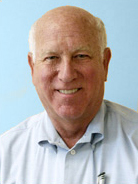 "Dr. Shi's small first clinical study has been completed with positive results and the FDA is currently reviewing the data. When a larger study is approved and completed, a cure for dental decay may be on the horizon."
Encino, CA (PRWEB) December 05, 2012
Dr. Allan Melnick is a well-respected California dentist who has dedicated his life to the field of dentistry and won many awards over the years. In 2011, he was named one of the top dentists in America. He has given a great deal of time and study into the problem of cavities and tooth decay. He recently stated that he believes we may soon see an end to tooth decay.
Current research being done at UCLA and led by Dr. Wenyuan Shi, has discovered a new anti-bacterial mouthwash that targets only the decay causing bacteria S. mutans. This drug also acts for long periods of time. Both properties are essential for an effective treatment of tooth decay.
Dr. Melnick sees these preliminary results as very encouraging, saying, "Dr. Shi's small first clinical study has been completed with positive results and the FDA is currently reviewing the data. When a larger study is approved and completed, a cure for dental decay may finally be on the horizon."
Tooth decay is one of the most costly and common infectious diseases in the United States. According to statistics from the American Dental Association, tooth decay or "dental caries" affects nearly 50% of all children and virtually every adult must deal with tooth decay throughout their lifetime.
Each year, Americans spend over 75 billion dollars on dental services. Much of this money is spent to repair the damage caused by tooth decay. Because of the severity of this problem facing Americans, a number of university research groups have been studying the dental decay problem and are hard at work searching for a cure.
For now, prevention-oriented Los Angeles dentists such as Dr. Allan Melnick, have already begun using some of the newer treatments available today. These include the use of Fluoride varnish. This substance contains a large amount of decay fighting fluoride in a sticky clear liquid. It is painted on the exposed root surfaces of the teeth and stays in place for several days, allowing a substantial amount of fluoride to be absorbed into the tooth.
Another treatment Dr. Melnick has used with success is a medication called chlorhexidine, which is used in high risk patients. This was previously utilized solely for gum problems. Patients rinse with chlorhexadine for one week per month. A number of new and stronger prescription toothpastes are also now available, containing 1.1% fluoride. These toothpastes are useful in people that are at moderate risk of decay. They are best used at bedtime in place of ordinary toothpaste and dispensed in the dentist's office or by a pharmacy on prescription.
A sweetener called, Xylotol, which is found in some candies, gum and soft drinks has anti-decay properties because of its ability to decrease oral bacteria. In addition, by using xylotol sweeteners in place of damaging sugar, an additional reduction in the decay rate is accomplished.
The use of an ultrasonic electric toothbrush is another excellent decay fighter. It was recently found that Ultrasonics can break up a thin layer on teeth called biofilm, the main culprit in tooth decay. This helps remove plaque, which is a problem with most people.
About Allan Melnick, DDS
Dr. Allan Melnick, an Encino Dentist, provides general, implant, sedation, and cosmetic dentistry services to families in the Encino and Los Angeles Areas. He is a proud USC graduate and former UCLA professor. His friendly, experienced staff includes professional dental hygienists and dental assistants. Patients are given the highest level of VIP dental care available today in a comfortable atmosphere. Dr. Melnick uses the latest high-tech equipment to give his patients cutting-edge care. His office accepts most forms of insurance.