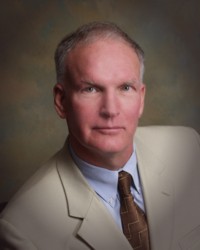 Young attorneys are not prepared for the most important skill needed: Negotiation.
(PRWEB) December 04, 2012
Doug Noll, winner of the 2012 CLAY award (California Layer Attorney of the year) is now offering early sign up discounts for his new online course Negotiation Mastery for the Legal Pro. This new comprehensive course is drawing interest from young lawyers who find an absence of instruction for masterful negotiations in law school and in practice. Drawing on his 22 year career as an extraordinarily successful trial lawyer (multiple million dollar settlements, judgments and verdicts), Noll developed this comprehensive online course teaching strategies and skills for legal negotiation (California MCLE pending).
Doug Noll has been consistently voted one of the Best Lawyers in America since 2005 by BestLawyers.com. "After practicing law for over thirty years in the US and worldwide, I've discovered what's behind the successes of the best lawyers in the business," Noll explains.
To get the word out among young lawyers, Noll offers a pre-launch price for attorneys who sign up at the website http://www.legalpronegotiator.com to receive information and launch date.
From engaged self-reflection to conducting risk analysis with the latest and most sophisticated negotiation modeling software, Noll's course instructs lawyers on what it takes to become a masterful negotiator. "Negotiation is not part of the core law curriculum, and the skill set required for effective legal negotiation is generally disdained by academia. Thus, young attorneys are not prepared for the most important skill in lawyering: negotiating on behalf of clients," Noll says.
Negotiation Mastery for the Legal Pro takes students deep into the mindset, strategies and subtleties of masterful, settlement-winning negotiation. This course will soon be available to all lawyers, and oriented specifically to California law. Doug has been recognized as one of the Best Lawyers in America by U.S. News & World Report and is a Northern California Super Lawyer I Alternative Dispute Resolution.
Doug Noll is a full time mediator with Noll Associates, specializing in difficult, complex, and intractable conflicts, an adjunct professor of law and has a Master's Degree in Peacemaking and Conflict Studies. Mr. Noll is AV-rated and was a business and commercial trial lawyer for 22 years before turning to peacemaking. Doug is a founding board member of Mediators Beyond Borders, and the 2012 President of the California Dispute Resolution Council.
Noll is a Fellow of the International Academy of Mediators, a Distinguished Fellow of the American College of Civil Trial Mediators, a Diplomat of the California and National Academy of Distinguished Neutrals, a core faculty member of the American Institute of Mediation, and on the American Arbitration Association panel of mediators and arbitrators. Mr. Noll was one of the first U.S. mediators certified under the international mediator standards established by the International Mediation Institute. Doug is the author of Elusive Peace: How Modern Diplomatic Strategies Could Better Resolve World Conflicts (Prometheus, 2011), the winner of the international peace and justice book award. Doug Noll is a core faculty member of the American Institute of Mediation, a preeminent mediation Training Institute founded by Lee Jay Berman. http://americaninstituteofmediation.com
For interview and further information contact Inspired Media, http://www.inspiredmc.com or dianeden(at)centurytel(dot)net