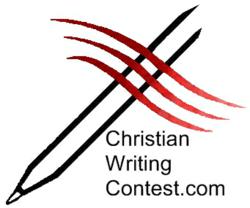 It was great having someone look at something I had written, and give an honest opinion of both the writing style, as well as thee theology behind it. - Andy B. Former Workshop Participant
Holmen, WI (PRWEB) December 05, 2012
Athanatos Christian Ministries (ACM) announces the next Writing Workshop will be held February 2013. This intensive four week course is designed for writers of all levels who are looking to deepen their ability of communicating the truth of the Christian faith through imaginative literature. Workshops are held over the Internet allowing people to participate from around the world at their own pace.
The workshops are a valuable exploratory opportunity for writers who wish to write short stories with an Apologetic bent. Workshop participants will go through the criteria of ACM's Christian Writing Contest. Participants will also be introduced to the ideas that are explored more completely in the Principles of Apologetics and Mere Christianity courses, part of Athanatos Christian Ministries' Online Apologetics Academy.
Workshops are taught by Debbie Thompson, a book reviewer for Northwestern Publishing House and a Christian Book Club leader. A graduate of Concordia College with a BA, Thompson is also a judge for ACM's writing contest. Thompson is the mother of two home school graduates.
Registration is now open for all writers interested in participating in February's workshop. Course registration is $100 for the four week workshop.
About ACM:
Athanatos Christian Ministries, an apologetics ministry with an emphasis on defending the Faith through the arts and literature since its founding in 2008. ACM's purpose is to apply the Christian world view in creative contexts that range from Christian apologetics to education to literature and the arts and anything else it can imagine to edify the church. ACM has a significant emphasis on the arts and literature because it perceives that the culture has extraordinary influence on faith formation; usually a negative influence. For this reason ACM encourages Christians to participate in the culture in meaningful ways with works of art that exhibit excellence.