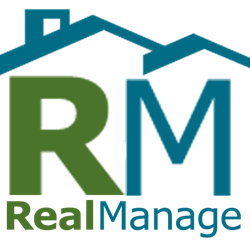 As our Houston branch continues its extensive growth, we are excited to have someone with Heidi's vast experience in property management operations, accounting acumen, and reputation for excellence in customer service join our team in Houston
Houston, TX (PRWEB) December 04, 2012
RealManage announced today that the company has hired Heidi Flores, CMCA®, AMS®, PCAM®, to be its Director of Community Association Management at the company's Houston, Texas office. Heidi joins RealManage with over 10 years of community association management experience, most recently as the High Rise Portfolio Manager with Association Management Inc., in Houston. Heidi also comes with an extensive accounting background, in addition to operation and portfolio management, while working with Principle Management Group in Houston and Steeger USA, Inc., in Spartanburg, SC.
"As our Houston branch continues its extensive growth, we are excited to have someone with Heidi's vast experience in property management operations, accounting acumen, and reputation for excellence in customer service join our team in Houston," states Steve Jordan, President, Branch Operations. "Our client board members, homeowners and team members will greatly benefit from Heidi's focus on providing world class customer service and leadership."
About RealManage
RealManage is a property management company that specializes in HOA management and condominium management and manages hundreds of community associations in Arizona, California, Colorado, Florida, Louisiana, Nevada and Texas, including homeowner associations (HOAs), condominium associations, cooperatives, municipal utility districts, luxury high-rises and large master-planned communities. For more information or to request a quote for HOA management or condominium management, visit RealManage.com or call us toll-free at (866) 403-1588. You may also follow us on Facebook and Twitter.