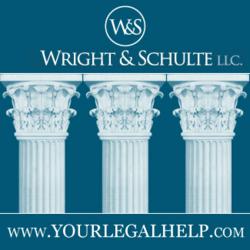 Wright & Schulte LLC, is dedicated to helping those injured by Skechers Shape-Ups receive the compensation they deserve. Call 800-399-0795 or visit www.yourlegalhelp.com today for a FREE consultation!
Vandalia, OH (PRWEB) December 07, 2012
The prominent product liability lawyers at Wright & Schulte, LLC have filed a Skechers lawsuit on behalf of a woman from Cincinnati, OH who allegedly fell and broke her wrist as a result of wearing Skechers Shape-Ups. This case (Case No. 3:12-cv-00631-TBR, MDL 2308) was filed on October 4, 2012 in the United States District Court of the Western District of Kentucky, Louisville Division; court documents name Skechers, U.S.A., Inc., Skechers, U.S.A., Inc., II and Skechers Fitness Group, which are all based in California, as the Defendants.
Wright & Schulte, LLC is a nationally recognized law firm that specializes in defending the rights of those who have sustained serious injuries after using defective products. Our skilled product liability attorneys are experienced at successfully going up against large corporations, and we encourage those who believe they have been injured due to use of Skechers toning shoes to speak with our knowledgeable Skechers lawyers by visiting yourlegalhelp.com or by calling 1-800-399-0795.
According to the complaint, the Plaintiff purchased Skechers toning shoes from a K-Mart in Newport, Kentucky on or about May 1, 2011 after having seen various print and television ads acclaiming the alleged health benefits of these shoes. While Skechers advertising had claimed that Shape-Ups could tone leg, buttocks and abdominal muscles, it also asserted that using these shoes could increase the amount of calories burned when performing daily activities; improve circulation and cardiovascular health; and, ultimately, help users lose weight without having to go to the gym. After buying Skechers Shape-Ups, the plaintiff wore them for about 25 to 45 minutes for the first two weeks and then increased the frequency of using these shoes by wearing them while performing her daily activities.
Court documents state that, on October 7, 2011, the plaintiff was wearing Skechers toning shoes, and she fell while crossing the street due to the shoe rotating inwards. The intense pain she experienced as a result of the fall led the plaintiff to go to the Good Samaritan Hospital where x-rays confirmed that she had broken her left wrist. After having her wrist wrapped and receiving a sling, she was referred to a hand surgeon for further treatment. The plaintiff met with a Cincinnati-based hand surgeon who informed the plaintiff that her injuries required surgery. Surgery was performed on the plaintiff at the Good Samaritan hospital; during the procedure, screws and plates were implanted in the plaintiff's left wrist. Once the surgery was complete, the plaintiff attended physical therapy to try to strengthen her wrist and regain some degree of mobility of the joint.
While the complaint (Case No. 3:12-cv-00631-TBR) alleges that use of Skechers directly resulted in the plaintiff's Skechers injuries, it also accuses Skechers of knowing that the rolling bottom design of these shoes promoted instability; of overstating the health benefits of these shoes in advertising; of failing to conduct safety testing on these shoes even after consumers reported injuries; and of failing to properly warn the public about the risks of wearing these toning shoes.
About Wright & Schulte LLC
Wright & Schulte LLC, a leading personal injury firm, is dedicated to the belief that America's legal system should work for the people. Every day, the attorneys of Wright & Schulte LLC stand up for the rights of people who have been injured or wronged and fight tirelessly to ensure that even the world's most powerful corporations take responsibility for their actions. If you're looking for a law firm that will guarantee the aggressive and personal representation you deserve, please do not hesitate to contact Wright & Schulte LLC today. Free case evaluations are available through yourlegalhelp.com or by calling 1-800-399-0795.
Contact:
Wright & Schulte LLC
812 East National Road
Vandalia, Ohio 45377
1-800-399-0795
http://www.yourlegalhelp.com