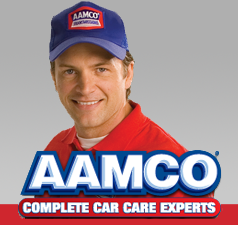 Dallas, TX (PRWEB) December 05, 2012
AAMCO on Inwood Road in Dallas is throwing open its doors for the holiday season. They want to invite their neighbors to visit their total car care center. And they're not just offering hospitality, they're offering a present: $500 in car repairs to one winner. No purchase required, just visit the shop and introduce yourself and fill out a submission form on the website with your name and contact information to enter the holiday sweepstakes from AAMCO.
AAMCO of Central Dallas understands that money can be tight around the holidays and it can be hard to find the money for needed car repairs. But having a reliable vehicle is crucial to everything you do, such as getting the kids to school and making it to work on time, so they want to give a helping hand to one of their neighbors.
Complete contest rules and additional information for this sweepstakes are available on the website: http://transmissionrepairdallastx.com/sweepstakes
The contest is open from December 1, 2012 through February 15, 2013. All entries must be gathered during this time period.
Said Rahim Nathoo of AAMCO Dallas, "People know AAMCO offers quality transmission repair. We want our neighbors to know that the AAMCO on Inwood is their local total repair shop, offering quality repairs to address all of their car care needs, from oil changes and fluid checks to engine and brake repair. Come on down and meet the friendly car care experts who will be working on your car. Even better, the prize winner will get to experience our quality repairs first hand so they will see the expertise of our technicians."
About AAMCO Dallas
AAMCO has been the most trusted name in transmission repair since 1963, with access to proprietary tools and databases that allow them to diagnose and fix major transmission problems right the first time—backed by the strongest nationwide warranty in the business. AAMCO on Inwood Road is also a full-service repair shop, performing engine repairs, A/C diagnostics, servicing brakes, and other repairs.