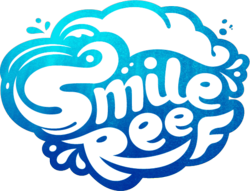 Let's face it, none of us really love going to the dentist—especially our children. But proper dental care is critical to your child's overall health and well-being.
Las Vegas, Nevada (PRWEB) December 06, 2012
Children's dental care should always be a parents' priority for their young ones. In the course of a year, regular checkups and extra attention should be part of the routine to ensure optimal dental health. During the holidays, however, this can be a challenge. Because of this challenge, Smile Reef, a pediatric dentistry office in Las Vegas, has taken bold steps to remind parents about the importance of proper dental care especially during the holidays.
Why Extra Care for the Holidays
During holidays, it's not uncommon for the young and old alike to indulge in special treats. Halloween, Thanksgiving, and Christmas are a special time that everyone can look forward to each year. This special time includes sweets that are enjoyed by all, especially children. Sugary treats, not only in the form of candies, but beverages and carbohydrate-rich foods can be the cause of cavities and detrimental to dental health.
Smile Reef Promoting Dental Care During the Holidays
Since keeping children away from these temptations is near to impossible, Smile Reef is teaching parents that they don't have to hold out on the fun, but with proper guidance and care, their kids can have an enjoyable and healthy holiday. Taking extra measures is the key. Without spoiling the fun, parents can monitor the amount and frequency of sugary food and drinks their children take, mind their regular brushing and flossing, and take them to visit a pediatric dentist.
Just in time for Halloween, Smile Reef shared many tips in an article entitled "Enjoying Halloween Treats While Ensuring Children's Dental Health" on their website blog to raise awareness. On another occasion in time for Independence Day they also promoted their cause at a women's conference where they disseminated information and gave away prizes. Evidently in pediatric dentistry, fun should always be part of the package. Just like last Christmas when they had Santa Claus meet with kids in the office for an unforgettable experience, Smile Reef plans another memorable time for those who visit their pedodontist this year. Kids and their parents can surely look forward to fun and exciting holidays while taking care of their dental health.
About Smile Reef
Smile Reef is a pediatric dentistry office located in 9500 W Flamingo Rd Suite 200, Las Vegas lead by certified pediatric dentist Dr. Jaren Jensen.