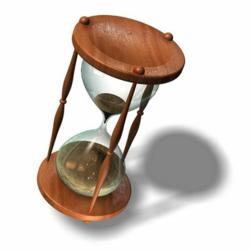 This generation of children's life expectancy could be lessened a full 5 years secondary to the influences of obesity
(PRWEB) December 01, 2012
A recent study, published in the New England Journal of Medicine, showed that this generation of children's life expectancy could be lessened a full 5 years secondary to the influences of obesity. Which means according to the CDC, in 2011 life expectancy was 78 years old, which means this country's children will die at 73, younger than their parents will. This would be, according to this study, the first sustained drop of life expectancy in the modern era.
This recent study shows the severe impact obesity is having. It is time as a country, and here at Southwestern Pediatrics Gilbert will continue to advocate for healthy living for all children.
Using the AZAAP 5210 rule, children can start living a healthier life and get their parents involved. Remember to eat five fruits and vegetables a day, have no more than 2 hours of screen time, one hour of exercise and no sweetened drinks.
For the holiday lunches and dinners this season, make healthier side dishes and make those notorious unhealthy dishes leaner. Make up many sides of vegetables and limit the starches like those gooey scalloped potatoes. Make fruitier desserts will leaner substitutes. There are many websites that have a large amount of healthier recipes for the holiday table and have great substitutes for the higher fat ingredients.
Throw out those sugary drinks, drink water throughout the day and eat less before the big dinner. Serve water and unsweetened teas, rather than the apple ciders and juice. Find that alternative lower sugar juices, if one just can't do without.
As a family start getting up and active. Stand up and cheer for your favorite football team rather than sit on the couch and gripe about the opponents. Kids help mom and dad clean up before the big game and play some football on the lawn. This habit will become much easier if the family does it together.
Exercise shouldn't be a chore, find time to add it into your day. Park far away and lug those heavy Christmas groceries to the car, maybe even do a few biceps curls with that 20 pounder. Try playing hide and seek with the little ones, and teens get up and clean that room. Cut your screen time down and interact with the relatives visiting from out of town and take them for a walk in your neighborhood or to show them the local sights.
Fight obesity, make this a priority in the home, it is for the future and health and longevity of this country's children.
Southwestern Pediatrics Gilbert is located in the Spectrum Falls plaza at the intersection of Williams Field Rd and Val Vista Drive. We accept most insurances and have a self pay and payment plan options available. Make us your child's medical home...2730 S. Val Vista Dr. Suite 161, Gilbert AZ 85295. 480-857-6316