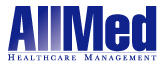 "The goal has always been to try and keep babies out of the neonatal intensive care unit and to keep mothers as healthy as possible, but advances in care have led to the widespread misconception that getting to 37 weeks is good enough." - Dr. Lurvey
Portland, OR (PRWEB) December 03, 2012
This conclusion was raised by Dr. Nathana Lurvey, who is board-certified by the American Congress of Obstetricians and Gynecologists (ACOG), during a recent webinar hosted by AllMed Healthcare Management/ Dr. Lurvey spoke about the importance of eliminating non-medically indicated (elective) deliveries before 39 weeks in healthy singleton pregnancies.
According to Dr. Lurvey, who is also a presenter for the March of Dimes, "There is an increased risk for babies born in the early-term period, which is defined as deliveries taking place between 37 weeks and 0 days and 38 weeks and 6 days." Between 37 and 39 weeks, there is nearly a doubling of the risks for admissions to the neonatal intensive care unit (NICU). She also pointed out that early-term babies are at risk not only for respiratory complications, but also for metabolic problems, prolonged hospitalization, and feeding problems and other transition issues.
Dr. Lurvey acknowledged the pressures that obstetricians face to schedule elective deliveries before 39 weeks, with the demands for inductions coming from patients. Non-medical excuses for inductions include maternal intolerance to late pregnancy symptoms, prior labor complication, suspected fetal macrosomia, history of rapid labor, or the belief that there will be less maternal or fetal risk. Dr. Lurvey cited studies showing that there is no difference in the rate of stillbirths if you delay deliveries to 39 weeks and beyond for healthy mothers with healthy singleton pregnancies. With the increasing role of patients in the decision-making process, it is critical for both the physician and patient to understand what constitutes a safe gestational age for delivery.
Although ACOG has cautioned against inductions before 39 weeks in the absence of a medical indication since the 1970s, the longstanding message along has not produced significant changes. Dr. Lurvey discussed examples of hospitals that have implemented programs to reduce non-medically indicated deliveries, with the most successful programs being those that implemented a "hard stop", where staff refuse to schedule elective procedures before 39 weeks. She emphasized the fact that the hard stop does not apply to patients with true medical indications, and that exceptions to the hard stop must go through a predetermined chain of command.
Multiple quality organizations, including The Joint Commission, the National Quality Forum, and The Leapfrog Group, have identified elective deliveries before 39 weeks as a key quality indicator for obstetric hospital care. Dr. Lurvey noted, "Even if a hospital has not adopted a program to eliminate elective deliveries before 39 weeks, they will eventually have to in order to meet national quality measures for hospital performance. Standardization of care improves patient outcomes, and the rules must be the same for all players."
Many hospitals turn to external peer review to help review early delivery cases as a performance improvement initiative. Outsourcing peer review ensures that physician performance is objectively evaluated, and gives hospitals the means to tighten clinical criteria and provide additional training to physicians.
About AllMed
AllMed Healthcare Management provides external peer review solutions to leading hospital groups and ASCs nationwide. AllMed offers MedEval and MedScore , which help facilities improve physician performance through periodic and ongoing case reviews at the individual or departmental levels. Services are deployed through PeerPoint® , AllMed's state-of-the-art medical review portal. For more information on how Allmed can help your organization improve the quality and integrity of healthcare, contact us today at info(at)allmedmd(dot)com