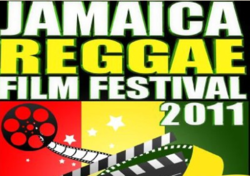 A movie is only a movie if it draws you in to the essence of what it visually wants to depict!
London (PRWEB) December 08, 2012
'David Is Dying' was first screened in Kingston Jamaica, in the Studio 38 Theatre, very late at night. The organisers of the 2011 Jamaica Reggae Film Festival found the film very pleasing. In fact, they stated that although not strictly a 'reggae film', the film's entry was accepted by the Jamaica Film Academy because of its excellent production values, unusual script, good direction and also a stunning performance by the lead actor that won him a 'Honourable Mention' on Awards night.
Since then, 'David Is Dying' went on to be screened at over 20 international film festivals, scooping over seven film festival awards, including 'Focus On Filmmakers Honoree' at the 6th Cleveland International Film Festival, for the director, Stephen Lloyd Jackson.
'David Is Dying' is a character driven, psychological drama. The lead character, 'David', played by Lonyo Engele, takes us on a dark journey that reveals the depths couples go to in their relationships. The film is a human-interest story with characters that are full of personality, guilt and secrets that develop and unravel as the story unfolds.
'David Is Dying' is largely improvised and driven by the character David, whose turmoil creates the narrative arch. It is original and distinctive and also has a contemporary resonance to it. The plot is multi-layered and the way the scenes liaise with each other is testament to strong story telling. As the narrative plays out, you continue to learn about the characters, their relationships, their complexities and their motivations. The film is driven by a lead character whose life is a mess and this is further confounded by the discovery of an unwanted disease; HIV.
The story has an exciting, rhythmic pace and evokes a variety of emotions from the audience; it is sexy and dark, it is witty and it has gritty realism. It goes beyond just being a fiction; it puts you in among the issue, albeit with a subtlety that stops it feeling contrived. In sum the story is a personalised and honest account of how the character David deals with the loss of his mother (Isaura Barbe-Brown) from an early age to a drug overdose, which ultimately affects the man he becomes. This isn't romanticized fiction, rather it is raw, it is real and it is full of true emotions.
'David Is Dying' is available to purchase on DVD through Amazon.co.uk and Createspace.com.