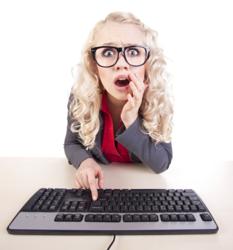 Online, the delete button doesn't exist – remember it lives on for eternity.
New York, NY (PRWEB) December 03, 2012
Thanks to scandals like Brandon Marshall's locker room Tweet, it should be obvious to everyone that not only does bad publicity exist, it can have unintended consequences for the unaware company involved. As a result, 5WPR is releasing the recent findings of a study conducted on the most common ways businesses and people negatively brand themselves online.
Ronn Torossian, CEO of the leading PR agency known as 5WPR has likened the effects of personal online expression and its permanent ramifications to classic movies like Ferris Bueller's Day Off – and all of the scenes which would have ended Ferris's party early if social media existed back then.
Courtesy of 5WPR, The 7 imperative Rules To Never break online in order to stay employed and dating in this modern age of online media madness.
1. Behave As If Your Mom Is Watching Your Every Move: If you participate in social media with your real name, then behave as if your mom is watching your every move. And if you can't do that then participate in social media with a nickname or your first name and your favorite number – hence its much less likely to show up at the top of Google searches for your name
2. Don't Tweet About Your Every Bowel Movement – We don't care and we don't want to know. Keep the public drunk statements, inappropriate jokes and pot smoking to yourself.
3. Pictures shouldn't be shared…. if they involve kegs, bikinis or face-licking. Even if they are "private" they can be shared and can be damaging.
4. Never send anything in e-mail you wouldn't want to see on page one of Google – remember email isn't secure and anyone can forward anything.
5. Mind your manners when being humorous. Some jokes are in very bad taste – and not everyone shares your sense of humor so be conscious of who you're offending.
6. Yes, that really was Pamela Anderson & Paris Hilton in those tapes - Beware of video as you never know where it will end up and can radically change your future.
7. Once it's there it ain't going away. Online, the delete button doesn't exist – remember it lives on for eternity.
If you follow these tips, your future employers and spouse will thank you – and me.
Ronn Torossian is CEO of 5WPR, a top 25 US PR firm. 5W Public Relations is a full-service public relations agency that helps some of the world's most admired brands, corporations, issues and personalities achieve more.