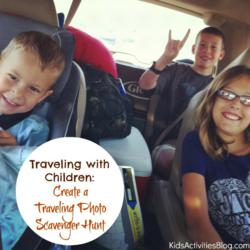 The I Spy coloring page turns into a fun interactive game for the whole family during long road trips.
Dallas, TX (PRWEB) December 08, 2012
Planning a road trip during the holiday season? The I Spy car coloring page template is a great way to keep the backseat travelers entertained during long family road trips and even the adults.
The I Spy coloring page is an interactive game that can be played with everyone in the car. Before heading out, print out the pages, put it on clip boards to make the template handier and let the kids, and adults, find the listed items along the journey. Fun and unusual items to find include state signs, military vehicles, mattresses on the roof of a car, a Harley, a horse, an orange car and many more. Feel free to add I Spy items along the road trip. Another suggestion is to store the items for the game in a bucket such as markers, pages and snacks so they are all within reach for the kids during the long journey.
Other free artistic Christmas coloring pages currently featured on Kids Activities Blog are great for Christmas parties or any other Holiday gathering were the little ones have to be entertained. The ideas to not use markers for the coloring but alternatives such as coloring glue, flat glass marbles, and grains turns the coloring pages into Holiday art work.
These and many more fun free templates are currently featured on Kids Activities Blog that will entertain the kids in the car or during a Holiday party for hours. Print them out for free.
About Kids Activities Blog
Kids Activities Blog is a website created by two moms (who collectively have 9 children), Rachel Miller and Holly Homer from June Cleaver Nirvana. It is their daily goal to inspire parents and teachers to play with kids. This interactive website publishes simple things to do with kids twice a day. Kids Activities Blog is a great tool for moms and teachers to find kid-friendly activities that create memories and sneak learning into the fun.