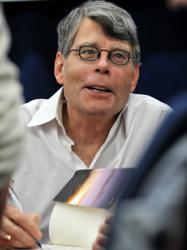 Dan Brown's books are definitely page-turners," says Platt, "but they're so tightly plotted that it's like eating fast food—it's very fast and disposable.
Cincinnati, OH (PRWEB) December 02, 2012
In the November 15 episode of their "Self Publishing Podcast," hosts Johnny B. Truant, Sean Platt, and David Wright reveal a critical component to successful storytelling. During their discussion, they explore how the experience of reading or writing fiction depends heavily on how much emphasis is placed on plot versus characters to drive the story forward.
Johnny B. Truant explains the concept of plot-driven fiction, citing author Dan Brown's work as a quintessential example of the style. "In a heavily-plotted book, what occurs is by far the most important thing," says Truant. "The characters are just devices for accomplishing the steps that need to occur. In Brown's books, you could substitute the main character with a female dwarf with a speech impediment and it wouldn't make any difference."
At the other end of the spectrum, Truant considers Stephen King's focus on characters and King's criticism of plot-driven stories. "King says he believes that fiction should be situational and character-driven," says Truant, "and he talks about description and dialog. When asked where plot fits in, his answer is 'nowhere' because he sees plot as clumsy and artificial."
Podcast co-host Sean Platt explains the pros and cons to both methods. "Dan Brown's books are definitely page-turners," says Platt, "but they're so tightly plotted that it's like eating fast food—it's very fast and disposable. With Stephen King, the characters feel real and the dialog flows because King's not concerned about plot but about characters and situations and driving the story. I think that's why some people hate Stephen King—he tends to meander, sometimes for hundreds of pages."
As he was planning his recently-published book, "Fat Vampire," Johnny B. Truant realized that being too character-focused hindered his ability to get his stories out into the world. "Before I started publishing my books," says Truant, "I had tried to write a ton of other things that went nowhere. 'Fat Vampire' started with the idea of someone who was fat, became a vampire, and was unable to catch his prey. But that alone doesn't go anywhere; it would just be a guy standing around and shrugging and saying, 'OK, I'm a fat vampire. Now what?'"
Then Truant had his breakthrough. "What I realized," he says, "was that I wanted to have fun with my character but not make fun of him. I wanted him to be a hero, so there needed to be a situation that he got into and then got out of. In other words, there needed to be a plot."
But Truant finds that being too locked into a specific plot constrains his freedom as a storyteller. "I outline my story and I have an outcome I want to get to," he says, "but then I discover that things want to happen in the book that I wasn't expecting and that I want to explore. A rigid plotter like Dan Brown would say that's not allowed. He needs a specific series of things to happen to get to the desired outcome."
The podcast hosts conclude that great fiction often depends on achieving the right balance between the two elements. And having collaborated on numerous successful fiction serials, including their recent Amazon Kindle serial, "Z2134," Sean Platt and David Wright believe they have found that balance.
"I think our serials are a great mix of the two," says Platt. "They're extremely character-driven, but every episode has things that absolutely have to happen."
Drawing from personal experience, Wright offers a prescription to other writers who need help using characters and plot to build their stories.
"A good way to find your plot," says Wright, "is to know who your characters are, what their goals are, and what their fears are. Figure out what they need to get and what's the worst thing that can happen to prevent them from getting there. Then develop your story from there."