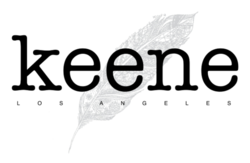 Los Angeles, CA (PRWEB) December 04, 2012
Keene Los Angeles, a new specialty retail concept founded by native New Yorker and Head Buyer, Stacey Tanenbaum, opened its doors November 17th on the first level, center court, of Santa Monica Place. Keene is designed to appeal to today's modern woman by providing a fun, sophisticated and unpretentious shopping experience where she can always find on-trend, yet classic style affordably priced at under $100 per item.
The location of the newest Keene Los Angeles store at Santa Monica Place follows the opening of its Westwood location and a successful summer-pop-up store in Manhattan Beach. The Santa Monica Place store was selected based on the center's strong co-tenancy and the fashion-savvy clientele it attracts. Tanenbaum believes Keene's artfully curated "east coast classic meets California casual" aesthetic and attractive price point will quickly make it a favorite destination for center visitors.
Tanenbaum curates Keene's collection with women such as herself in mind, blending her classic east coast aesthetic with her love of the chic, relaxed lifestyle of Southern California, where she now resides. "Having lived in New York, Chicago and LA, this 'high taste, value-oriented' woman is not being served with the quality of product and shopping experience she desires". Adds Tanenbaum, "this is what drove me to find a solution. My goal is to make it easy for women to say 'yes' to anything they see at Keene. Honestly, today, we like to brag about how little we spent on something we love!"
According to Tanenbaum, she designed Keene to be a place where women can immerse themselves in a warm and sophisticated environment with friendly service and prices that are as appealing as the product. By delivering new and different merchandise several times each week, Keene uniquely offers customers new discoveries upon each visit.
With a strong and experienced industry management team to help direct the operations, Tanenbaum believes Keene can become a favorite destination concept for women throughout the US and online. Currently, Keene has plans to open more than a dozen stores by 2014 and will be launching an e-commerce site in 2013.
For more information, visit http://www.KeeneLA.com, or visit the brand on Facebook or Twitter for real-time updates.
About Keene Los Angeles:
Keene Los Angeles is an LA-based multi-channel retailer of smartly priced, trend-right apparel and accessories for today's modern, fashion and budget-savvy woman. Keene was founded by leading retail entrepreneurs and currently operates stores in southern California with an e-commerce site planned for 2013. http://www.keenela.com.
About Santa Monica Place:
Santa Monica Place delivers three levels of exciting retail and dining. From the West Coast's only SoHo concept Bloomingdale's to an innovative Nordstrom concept store and an array of the city's best shops –Louis Vuitton, Burberry Brit, kitson, Barneys Co-op, Tory Burch, Tiffany & Co. and more. Located just two blocks from the beach, adjacent to the iconic Third Street Promenade, this is the place where high-end fashion meets accessible styles for a pitch-perfect, relaxed California vibe. The rooftop Dining Deck is dedicated to food experiences– with ocean and city views, chef-driven restaurants, a modern, indoor-outdoor food court, and even a selection of fresh and gourmet food purveyors, kitchens and cafes house in The Market. To get the latest news about Santa Monica Place, visit http://www.santamonicaplace.com or call Concierge at 310-260-8333.
Media Contact: Jenn Deese, Melrose PR, jenn(at)melrosepr(dot)com, 310-450-7960, http://www.melrosepr.com