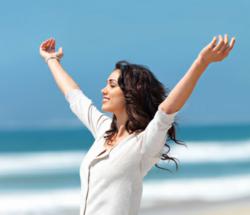 When there is no fear of panic attacks, they cease to exist.
(PRWEB) December 02, 2012
While panic attacks can make the sufferer fear or sense the feelings of dying, inevitable doom, "going crazy," or losing control of themselves, these feelings can be controlled and alleviated. ByeByePanicAttacks.com has just opened a rare opportunity for panic attacks sufferers to learn how to break the chains of fear and free themselves of this overwhelming fear forever.
ByeByePanicAttacks.com is dead-set on helping those who suffer from panic attacks eliminate the fear which can seem like a battle that can't be won. They are offering a sequence of webinars free of charge to interested applicants. These webinars will be covering ground breaking techniques by top experts. For each event, there are three hundred seats available. These seats are on a first-come-first-serve basis.
At these free webinars, ByeByePanicAttacks.com will unleash a complete arsenal to fight and win the battle of panic attacks and help sufferers live a better life... a life some only dream of.
The determination of ByeByePanicAttacks.com to help fellow Americans become panic free is based on a few goals:
1st - To help understand panic attacks
2nd - To help identify the causes of panic attacks
3rd - To help alleviate the causes of panic attacks
4th - To provide revolutionary techniques to attack panic attacks at it's core
In order to achieve this, ByeByePanicAttacks.com is interviewing top experts who will be sharing their wealth of knowledge helping panic attacks sufferers put an end to this horrible affliction.
As mentioned before, the 300 seats may seem like a lot but once applicants start pouring in, the free webinar can be filled in a matter of minutes. Interested individuals should not procrasinate!
This webinar is not only for those who suffer from panic attacks first-hand but also for those who have friends or loved ones who suffer. This can be an eye-opening experience to better understand what they are going through and help better understand how to help.
A special invitation is being offered by ByeByePanicAttacks.com. For more information, go to http://www.ByeByePanicAttacks.com