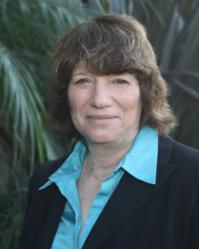 Organize records and plan early to file your tax return in 2013.
Los Angeles, CA. (PRWEB) December 01, 2012
The best way for taxpayers to avoid the stress and last minute scramble involved in preparing to file their tax returns in 2013, is to start to organize and plan now. If they haven't already done so, they should gather all records that relate to their taxes and organize them according to category. For example, when it comes to claiming expenses, taxpayers should make a file for each category of expense and place the documents in each file. Those taxpayers who are self-employed will need to separate expenses that are personal versus expenses incurred for their business. The key is what expenses are ordinary and necessary to earn business income. Taxpayers should find a central and secure location to keep their records.
Employees should determine whether they have withheld sufficient taxes from their pay checks. They can do this by using the worksheets attached to IRS Form W-4. The IRS also has a "Withholding Calculator" on its website to help taxpayers. If taxpayers have not withheld sufficient taxes, they can increase their tax withholding for the last month of this year and, if necessary, make estimated tax payments to catch up with the taxes they should have withheld. Self-employed individuals should have been making estimated tax payments on a quarterly basis to the IRS. If not, they should pay in as much as possible now, and again in early 2013, to try to cover their tax liabilities. Taxpayers can determine what their estimated tax payments should have been by using the "IRS Estimated Tax Worksheet" that is part of Form 1040 ES.
Taxpayers may want to pre-pay certain expenses this year in order to claim them on their 2012 tax return. For example, taxpayers could pay some extra mortgage this year, pre-pay some 2013 tuition, donate additional amounts to charity or pay off medical bills this year. However, taxpayers should remember that certain expenses may not be tax deductible unless they exceed a certain percentage of their adjusted gross income. For example, taxpayers can only deduct that part of their medical and dental expenses that exceed 7.5% of their Adjusted Gross Income.
Taxpayers who retain a tax professional to advise them in addition to preparing their tax returns, should contact the tax professional now to help with tax planning before the end of the year. Otherwise, taxpayers should find a tax professional who has a good reputation, is a licensed tax preparer or is a CPA, Enrolled Agent or Attorney.
Lesley A. Sive, Attorney at Law, is a 1985 graduate of Loyola Law School, Los Angeles and is a member of the State Bar of California. She has successfully resolved thousands of tax controversy cases across the United States involving payroll and sales tax, personal and corporate income tax and civil penalties, including trust fund recovery penalties. She represents clients in audits, IRS and state tax appeal hearings and in the United States Tax Court. She is also an author and provides seminars on tax issues to organizations and businesses.
For more information, or to obtain a no-cost consultation, contact Lesley A. Sive, Attorney at Law, at (310) 980-5798 or visit http://www.lesleysivetaxconsulting.com.