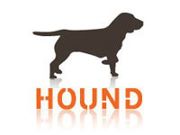 According to Hound.com, there are nearly 43,000 new financial services positions in the country.
Pasadena, CA (PRWEB) December 01, 2012
There was a 4.3% increase in finance jobs from August to September, according to a report from Hound.com, a leading job website. The job trends point to 1,032,500 positions listed as of August 26 and 1,077,340 positions listed as of September 25. After the 2007 recession, it would seem highly unlikely that financial services positions would increase; however, that's precisely what's occurring, according to the report from Hound.com.
The online job search engine reports data showing nearly 43,000 new open positions in the financial services sector, boding well for the industry and falling in line with larger projections. This is definitely a positive sign for the job market as a whole because the site features only positions that employers are looking to currently fill. This is a direct indicator of the status of the economy, according to Hound.com CEO, A. Harrison Barnes. "Our site posts positions as they become available on employer's websites," says Barnes. "This gives people a solid sense of how each industry is fairing in terms of hiring."
The positive movement of the financial services industry is backed up by the most recent projections released by the Bureau of Labor Statistics, which showed a projected 15-percent increase in finance jobs by 2020. With the financial industry hit hard after the recession, this is definitely a positive sign. Both survey-derived projections and current job listings back up the notion that financial services jobs are on the rise. This is good news for those that work in this industry.
"With so much bad news going around about the financial sector," says Barnes, "it's about time there was some positivity." Those currently in the midst of a job search should be heartened by the vast number of open positions on Hound.com and elsewhere. Coupled with BLS projections, there's a definite upward trend in the financial sector, giving those who've chosen this as a career path reason to celebrate, or at least reason to hold onto hope of finding work.
"It's been tough out there for people in the financial industry," Barnes says, "but we seem to be on the other side of this decline." If statistics are to be believed, that appears to be the case.
About Hound.com
Hound.com is a job site based in Pasadena, CA. It was purchased by the Employment Research Institute in 2005, which is owned by A. Harrison Barnes.