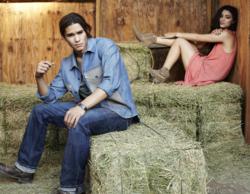 Booboo and Fivel are part of the young Hollywood influencers that have fully embraced the brand and peace-driven mission of the hottest fashion brand-of-action Army Pink," Ron Roecker, VP, Comms & Music, Army Pink
Los Angeles, CA (PRWEB) December 04, 2012
Who:
Army Pink (http://www.armypink.com), the fashion brand-of‐action for young women and girls dedicated to creating a world peace movement, and its first Official Artists4Peace "Twilight" Saga's Booboo Stewart and singer/actress Fivel Stewart; Official Army Pink Ambassador of Peace Singer/Songwriter Tina Malia to announce SeneGence partnership; Ron Roecker, VP, Communications & Music Initiatives, Army Pink, will emcee event.
What:
"Army Pink 4 Change" Hosts Booboo Stewart & Fivel Stewart will unveil and announce Army Pink designs, partners and initiatives, as well as announce winners from all the fans that "liked" Army Pink Girls on Facebook and posted "I Luv Army Pink" before December 4 at 5:59 p.m. PT. Exclusive and limited prizes will be announced during event that benefits Red Cross Hurricane Sandy Relief Fund and Playing For Change Foundation. Fans also will be able to submit their own questions for Booboo and Fivel, which will be asked throughout the event.
When:
Tuesday, Dec. 4 , 6-6:45 p.m. PT streamed by Ustream.
Where:
Fans around the world will be able to participate in the event via live stream on Ustream starting at 6 p.m – 6:45. PT on Tuesday, December 4, 2012. Visit the Army Pink Channel on Ustream http://www.ustream.tv/channel/army-pink-4-change