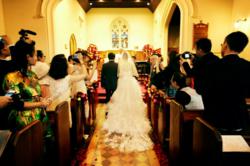 "We are very proud to have managed all aspects of the wedding and we wish the couple all the best in their future" Seasonz Travel
(PRWEB) December 05, 2012
Seasonz Travel have looked after the needs of many dignitaries, celebrities and government officials visiting the country. As New Zealand's leading luxury travel company and through their experience with VIP concierge, they understand the scope of services required for dealing with such VIP's as Yao Chen and her family.
The couple choose to hold their wedding in the beautiful city of Queenstown in Otago in the south-west of New Zealand's South Island. Queenstown is a stunning and romantic setting for any event, especially weddings with scenic views surrounding the area.
They stayed at the beautiful Matakauri Lodge. Situated in native bush overlooking Lake Wakatipu, Matakauri Lodge is one of the world's most private and serene vacation retreats. It's perfect for weddings, honeymoons and celebrations as it offers luxury accommodation, fine dining, superb service and stunning panoramic views.
Matakauri Lodge is the sister property to Kauri Cliffs and The Farm at Cape Kidnappers in the North Island. These lodges are also renowned for being two of New Zealand's most finest luxury lodges.
The arrangements for the day from the flights down to the food and wine were all taken care of by luxury travel company, Seasonz Travel.
Seasonz was established in 2003 by current Directors Sam Porter and Matthew Lines and has gone on to become recognised as the leading luxury inbound travel company, or destination management company (DMC), in New Zealand. The company offers a range of luxury New Zealand holidays as well as VIP concierge services.
During their time, Seasonz have catered for many VIP's visiting the country including celebrities, government officials and dignitaries.
Seasonz stated "We are very proud to have managed all aspects of Yao Chen's special day and we wish the happy couple all the best in their future"
To discuss any travel requirements you may have in New Zealand and the South Pacific you can contact Seasonz Travel through their website http://www.seasonz.co.nz or call them direct on +64 9 360 8461.