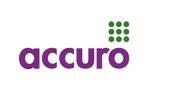 (PRWEB UK) 3 December 2012
Established in 2002, Accuro has become a leading supplier of outsourced typing services, focussing on the delivery of high quality, cost effective digital transcription.
Throughout their 10 years, Accuro has built up a specialised customer base that now includes national law firms, the NHS and public sector organisations.
Helen Healiss, Managing Director of Accuro, comments:
"This landmark birthday has been achieved by Accuro's unwavering commitment to the highest levels of customer satisfaction. By investing in both innovative IT and people we provide valuable transcription with efficiency."
Accuro boasts the largest UK based transcription staff with a panel of over 250 digital transcribers who are all fully qualified and have relevant experience in specialist fields. Recently partnering with Lexacom, Accuro now provides transcription services to a large and diverse consumer base.
Helen Healiss adds:
"Celebrating 10 years in business is a great milestone for Accuro and I would like to take this opportunity to thank all our customers for their business and continued support."
For more information on Accuro's dictation and transcription services please call 01744 758111 or visit http://www.accuro.co.uk