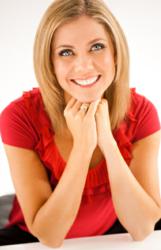 At this time of the year a lot of businesses are going into the celebration mode, are winding down and thinking about closing down the business. But for me, this is a time when I really start to gear up and I start to plan for 2013.
Sydney, Australia (PRWEB) December 03, 2012
One of the most common mistakes small to medium business owners make is to welcome all sorts of clients into their businesses. But selecting the kind of clientele one wants in their activity is as important as attracting new customers. In a recent video, Fiona Lewis analysed the issue of attracting the best clients for a business.
Businesses choose their customers just as customers choose businesses.
'First thing you need to do,' says Ms Lewis, 'is evaluate who your best customers are and who your worst customers are. When you are aware of those sorts of things, what you can then do is start to filter the best customers in and start to filter out the worst customers. So you are only really working with customers who are ideal for you'.
Ms Lewis also added that 'It is really important that you have a system in place, because we all know a system saves you time, energy and money so why not build a system around your attraction of your ideal customer?'
With the pressures on Australian business owners to keep their doors open, many fall into the trap of accepting all potential customers, without really evaluating whether that customer is the best thing for their business.
Ms Lewis also warns that many business owners also make the mistake of not being interested in why those customers chose to work with them and what is the reason that keeps them coming back to the services these business owners are offering. Ms Lewis reveals one important tip that can make a difference between a regular customer and a raving fan.
'Start by finding out what the makers and breakers are for your customers', says Ms Lewis, 'and most importantly: what are the deal breakers? What is it that makes them not want to do business with somebody or more importantly, what makes them stop doing business with people?'. Fiona Lewis goes on saying that big picture questions are the ones that give business owners the most competent answers and help them build solid marketing strategies.
'Start with big picture questions first, big concept questions, and when you get this sort of feedback then you can build this into your marketing' says Ms Lewis, 'and make sure that you are giving your customers exactly what they want and most importantly not doing the things that would make them either not choose you or stop doing business with you.'
Ensuring the success of a business by increasing the knowledge base
Business marketing planning is not everything a business owner needs to do. Other important aspects, in the opinion of Ms Lewis, are continuous education and training and, of course, thorough brainstorming. 'At this time of the year', Ms Lewis says, 'a lot of businesses are going into the celebration mode, are winding down and thinking about closing down the business. But for me, this is a time when I really start to gear up and I start to plan for 2013. In fact, I have already put together a calendar for 2013 with all my important dates'.
Continuous education is a vital trait for every business' success. If business owners do not stay up to date with the latest innovations in their field, the chances of their company being a successful one decrease considerably. Ms Lewis suggests that joining a mastermind program might be the right solution – the Savvy Mastermind group is spreading its wings into 2013 as well, so 'if you are business owner and you are looking to develop a strong online presence and become a market leader in your niche then perhaps you might want to consider looking up the Savvy Mastermind program or at least coming to one of the Ultimate Web Blueprint programs which I will be touring around Australia in 2013'.
For more information about Super Savvy Business or the weekly business news updates, as well as details about the Savvy Mastermind and the Ultimate Web Blueprint workshops, visit http://www.supersavvybusiness.com/.