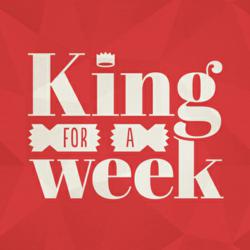 Cardiff, Cardiff (PRWEB UK) 1 December 2012
By simply wearing their Xmas cracker hats for a week, people across the UK can raise money for The Joshua Foundation—a charity that organises and funds events for terminally ill children.
For any budding—or veteran—philanthropist who wants to make their charitable activities fun and a little bit more Christmassy, this is the opportunity to do so. Xmas cracker hats must be worn from Xmas day 2012 to when the clock strikes midnight on New Year's Eve; taking hats off to wash and sleep is permissible. By showing such dedication to Xmas cracker hat wearing, participants become an honorary king, and can let every person they come across know that they are bringing joy to the lives of terminally ill kids in the process. Sponsorship money is collected via Just Giving, or by soliciting sponsorship texts from friends and family, who will not have to worry about the bill until after the New Year.
Since announcing their charity in November, Dave and Mike have signed up 20 honorary male and female kings, of all ages, from across the UK. With a blossoming Facebook and Twitter campaign, the aim is to stir up a Movember-esque response from people across the UK who want to raise money, with very little effort.
While this is a ridiculously easy event to take part in, the end results address some incredibly serious issues. For each child with a terminal illness, the Xmas season is more challenging than many people can imagine. Hospitals, hospices, and doctors' appointments are all very clinical, and not at all fun. Money raised by those who take part will go towards ensuring terminally ill children aged 0-19 are able to enjoy life as a child should. From a trip to the cinema, to Disney holidays, The Joshua Foundation help terminally ill children and their families take much-needed breaks from conditions like cancer.
For anybody who wants to take part, the approach is simple. Buy a decent cracker (you are going to need a sturdy hat), sign up via King for a Week's website, ask friends and family to sponsor you, wear the hat for a week, and you are done. By the end of it, you will have fundraised, looked a bit silly, and most importantly, you will have had a massive impact on the life of a terminally ill child.