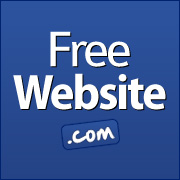 New York, NY (PRWEB) December 04, 2012
Today, FreeWebsite.com released an article referencing Cyber Monday's record-breaking online sales as a reason for businesses to create a mobile website. Cyber Monday saw over $1.5 billion in sales, making is the biggest online shopping day in American history. Research shows that 13% of online purchases were made from a mobile device, a 70% increase from last year's numbers. Mobile users utilized their devices to look at product reviews, price match sale items with other retailers, and search for online coupons.
FreeWebsite.com recognizes the increasing amount of people that are acquiring mobile devices.
Businesses need to stay on top of the online shopping game and create mobile versions of their websites to capitalize on profits. Many consumers prefer to do their shopping online due to convenience, and without a web store businesses cannot partake in the revenue generated from these shoppers. Businesses must constantly adapt to the demands of the consumers in order to create life-long brand loyalty.
A representative from FreeWebsite.com stated, "The number of mobile Internet users is unquestionably growing. This makes it crucial for retailers to have professional looking mobile websites that are efficient and easy to navigate. Research proves that consumers desire the convenience of online shopping and mobile devices enhance that convenience by allowing them to shop anytime, anywhere. Retailers cannot afford to miss out on this revenue!"
FreeWebsite.com combines customized expert web design with significant content to make personal, business, and eCommerce websites successful. The company will also create a mobile sites, assist in content building, and implement social media and search engine optimization strategies. Freewebsite.com provides outstanding customer service and offers a wide variety of plans that can fit any budget.
To read the article, visit: http://www.freewebsite.com/cyber-mondays-increased-mobile-spending-highlights-the-importance-of-mobile-business-websites/
About FreeWebsite.com: FreeWebsite.com breaks down barriers to website ownership by providing attractive, easy to maintain websites, complete with content, at a low price. To learn more, visit FreeWebsite.com.