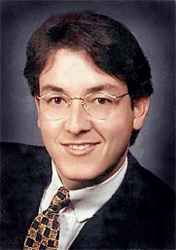 "He was very efficient and kept the cost low, I appreciate the attention he gave my case"
Chula Vista, California (PRWEB) December 08, 2012
The San Diego divorce attorney Neill Marangi announces flat rate divorce services.
The California family law attorney will offer affordable, flat rate divorce and separation assistance to San Diego and Chula Vista residents.
Californians have desperately needed an affordable and effective source of representation when it comes to divorce and child custody and support issues for a long time and one San Diego family law attorney is changing the system to offer a solution for everyone which provides just that. A new flat rate divorce option means one payment, and no hourly fees regardless of whether it is a contested or uncontested divorce.
California has been dubbed 'Divorce Capitol of the World' for some time but with new statistics revealing the state's high divorce rate there are few untouched in one way or another by this ruinous epidemic which wreaks havoc on the lives of so many Californians.
According to Californiality.com and an interview with Dr. Jacqueline Del Rosario, a leading marriage counselor the divorce rate in California is now pushing 75%. Additionally NBC 7 News San Diego reports that military families are having an especially hard time, with 30,000 divorces last year, reaching the highest level in 13 years.
It isn't just celebrities with high profile divorces in the media like Tom Cruise, Katy Perry or Kim Kardashian who are splitting either. These celebrities may not wince at forking out large attorney's fees, airing their laundry in public and allowing the situation to drag on. The real victims are the average Chula Vista and San Diego citizens who can't afford lengthy and costly legal battles yet desperately need representation and an experienced family law attorney to stand up for them and help them protect their rights.
Unfortunately one of the top complaints about attorneys from those getting divorced in San Diego, CA remains high hourly rates and lawyers creating more work for themselves. On top of this many find that despite a great pitch from legal services telling them what they want to hear and promising the world, many lawyers let it all fall to pieces in the court room leaving clients feel as if they have been sold out.
Chula Vista based attorney at law, positive reviews of Neill Marangi's family law practice is out to change all of this. Of those who have utilized the lawyer's services so far Rowena from Chula Vista says "Good prices compared to the quotes I had from other attorneys, he handled himself very well in court" while Jesse also of Southern California whose custody case was handled by the Marangi law office said "He was very efficient and kept the cost low, I appreciate the attention he gave my case". A number of others have offered their positive reviews of Neill Marangi's family law practice, commenting they were happy that the situation was able to even be settled out of court.
Still Neill explains that he felt the need to go further and offer a flat rate divorce service which was completely transparent, affordable and easy to understand for Californians. This means no surprises; no raking up more debts and a faster resolution so that clients can sleep better at night and enjoy a fresh start.
San Diego County divorce attorney Neill Marangi's office specializes in family law including; divorce settlements, separations, paternity, property division, child custody, visitation, child support and the modification and enforcement of orders.
Neill Marangi has exclusively practiced family law in San Diego for almost 20 years, 11 of those in his own firm which opened back in 2001, meaning clients have the advantage of not just a well-educated attorney but one that has proven to be effective in the local court system and even enabling issues to be settled without the need for the courts to get involved.
However, what is really refreshing is not only the new flat fee CA divorce service but the invitation for prospective clients to benefit from a free in person or telephone consultation to make sure it is a good fit and that they can really be helped before deciding on using the attorney.
Anyone facing challenges with a San Diego County divorce or child custody case and who would like to find out more about the flat rate program and how Neill Marangi can help can find his website at http://neillmarangi.springvilleproperties.net/, with the main office being located at 259 Third Ave. Chula Vista, CA 91910 or can call in for a confidential consultation on 619 420 1600.