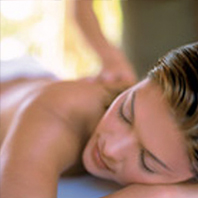 Mum to Be Gift Vouchers are ideal for new mothers and for babies says leading UK mobile massage provider, Return to Glory
London (PRWEB UK) 7 December 2012
Mum to Be Gift Vouchers are ideal presents this Christmas for new mothers and for babies says leading UK mobile massage provider, Return to Glory.
London based mobile massage therapy experts, Return to Glory, have revealed that their Mum to Be gift voucher is amongst the most popular gift choices available from the brand's official store and the perfect gift this Christmas.
With a choice of three massage treatment packages for pre or post natal pregnancy, the Mum to Be gift vouchers don't simply provide the documented physical and mental benefits of massage therapy, they also remove the stress and strain of booking multiple massage appointments or having to brave the tube to get to the spa or massage parlour.
Choose between a relaxing massage, home reflexology massage or full home pedicure, each of which lasts for one luxurious hour. The private treatments can be carried out all over London at a time and place to suit you.
Expectant mothers will benefit from the relaxing and rejuvenating effects of a professional massage service and enjoy relief for all kinds of pregnancy related discomfort, from the early stages of pregnancy onward.
"Our experienced pregnancy massage therapists use traditional pressure point techniques and pay particular attention to the common symptoms caused by pregnancy, including tight shoulders, tired legs, and lower back strain and aching joints" says Natasha Dwyer, founder of Return to Glory.
Every pregnancy massage is tailored to the customer's needs, and factors their shape and size into the treatment to provide maximum relief from stress and tension.
A Mum to Be gift voucher is more than a thoughtful gesture, it creates a deep state of relaxation and offers proven health benefits to mother and baby.
Natasha Dwyer said: "It's one of our most popular gift choices, which makes a lot of sense because I created Return to Glory when massage treatments became an almighty hassle with a small baby to care for.
"Organising a babysitter, travelling and booking five different appointments became a chore, but with a pack of 5 Mum to Be vouchers, expectant mothers can arrange multiple sessions to enjoy within the comfort of their own home."
To purchase vouchers, browse all of our gift ideas or find out more about Return to Glory, visit the official website today.