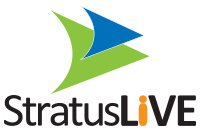 With StratusLIVE, we get leading edge donor management CRM software, but more importantly, we get the ability to change how we engage the members and donors we serve. Darlene Erxleben, IT Director for Converge Worldwide
Virginia Beach, VA (PRWEB) December 04, 2012
Today, StratusLIVE, LLC (http://www.stratuslive.com) is pleased to announce Converge Worldwide (http://www.convergeworldwide.org/), has selected StratusLIVE for Fundraisers, as their comprehensive, Constituent Relationship Management (CRM) focused donor management and fundraising software solution for the future.
"Our mission of multiplying transformational churches is stronger than ever, but we knew in order to keep growing we needed one comprehensive system. StratusLIVE is truly a single solution. Our network of churches and missionaries continues to become more complex, so the new system needed to be mobile and social with full constituent relationship management," said Darlene Erxleben, IT Director for Converge Worldwide. "Because StratusLIVE is built on Microsoft Dynamics CRM 2011, relationships are at the heart of the software. This also allows us to leverage our existing Microsoft infrastructure. Because StratusLIVE has native integration to Outlook, Office, and other Microsoft products, our staff is already familiar with the interface."
"We are delighted to have Converge Worldwide join our growing list of customers," said Jim Funari, StratusLIVE CEO. "At StratusLIVE, our drive for excellence is inspired by the work of great nonprofits that are making the world a better place. We are excited to support Converge Worldwide's commitment to helping others, showing compassion and connecting culturally diverse populations across the globe."
With multiple locations, affiliated churches and missionaries all over the world, the ability to blend CRM capabilities, donor and member profiles, consolidated fundraising activities, improved donation processing and multichannel marketing into one comprehensive system was critical in the selection of StratusLIVE. The capacity to leverage CRM in the mobile and social networking arenas was an important component in the decision as more users connect with constituents in totally new ways.
According to Erxleben, "No other solution we considered was as closely aligned with the vision for what we wanted to do moving forward. With StratusLIVE, we get leading edge donor management CRM software, but more importantly, we get the ability to change how we engage the members and donors we serve."
About Converge Worldwide
Converge Worldwide is a movement of churches working together to strengthen and start more churches. The mission to multiply transformational churches is accomplished through encouraging spiritual growth, showing compassion and generous living. Learn more at the Converge Worldwide Website: http://www.convergeworldwide.org.
About StratusLIVE, LLC
StratusLIVE, LLC is a leader in SaaS based donor management and fundraising software solutions for the nonprofit industry. StratusLIVE for Fundraisers is built on the latest Microsoft Dynamics CRM 2011 platform and delivered through familiar Microsoft Outlook, web browser interfaces and mobile devices. The product provides ease of use, familiarity and flexibility - all backed by decades of collective nonprofit experience and leadership. Fundraising-based nonprofits can now leverage their existing IT investments with the latest in technical innovation from Microsoft. The result is a cost-effective, familiar and easy to use donor management solution, which ensures a low-risk investment for any nonprofit. For more information please visit: http://www.stratuslive.com
Contact
Chris Johnson
StratusLIVE
757-273-6324