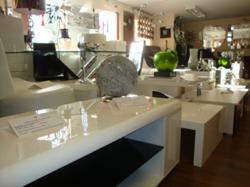 FurnitureInFashion offers its customers a build up service for its flat pack furniture
(PRWEB UK) 1 December 2012
Leading online furniture retail store FurnitureInFashion is now offering more convenience to its customers by providing build up service for its flat pack furniture. The company is known for its extensive furniture range of contemporary and modern furniture for bedroom, living room, dining room, hallway, bathroom and office.
Primarily known for contemporary designs and features in furniture, FurnitureInFashion is popular for its flat pack furniture as well due to modern designs. FurnitureInFashion is offering specialized services to build up flat pack furniture as not every homeowner has the skills or time to build the furniture.
The company has hired some of the best flat pack furniture assembler in order to build furniture in minimum amount of time. The CEO and Managing Director of FurnitureInFashion Asad Shamim say, "FurnitureInFashion is a reliable and trusted name when it comes to durable and quality modern furniture. To diversify our services and provide one stop shop to our customers where they can buy flat pack furniture and get it assembled, we are offering our fantastic build up service. We have hired specialists in this field so that our customers can have perfect assembly at minimum possible cost."
Discussing the details of build service for flat pack furniture at FurnitureInFashion, Mr. Asad said, "We offer build up service for our flat pack furniture to any location in the UK. So no matter where you are located, our flat pack furniture assemblers can visit your home at your convenience to assemble your flat pack furniture." He further added, "We offer our flat pack furniture build up service 7 days a week and we can come to your office or home when it is convenient for you. Our assemblers are also available over the weekend and you can enjoy our services even in the evening. We work hard to make our schedules convenient for you so you can have your flack pack furniture ready whenever you want."
Since most flack pack furniture assemblers charge hoursly, FurnitureInFashion has taken special care in hiring highly trained and skilled assemblers who knows how to complete the assembling quickly. Mr. Asad says, "We only hire extremely professional and finest flat pack furniture assemblers with years of training and experience in the various furniture model of flat pack. Our flat pack assemblers are equipped with all the tools and accessories they need to a job perfectly. We make sure that your furniture works and looks perfectly in6 the shortest time possible."
FurnitureInFashion is also known for its free home delivery system within the UK. Mr. Asad said, "Recently, there has been an increase in the fraudulent claims by several online companies that they offer free home delivery service. Many companies charge for home delivery service later which creates problem for the buyers with an additional cost. So before you place an order with the online retailer, make sure that you are clean on their policy regarding the home delivery service in order to avoid any inconvenience." He also added, "We will always give you a fixed price for flat pack furniture in advance which means that there will be no unpleasant surprises. We believe in stating the terms clearly to save our customers from an unseen trouble."
FurnitureInFashion is one of the leading suppliers of hallway and dining room furniture with special recognition regarding its living room furniture collections.
About FurnitureInFashion
FurnitureInFashion is a UK based online retail business. It supplies furniture items from its German based warehouse and has a showroom in Bolton, UK. The company provides everything from umbrella stand wall art and room dividers to bedroom, bar stools and computer tables. FurnitureInFashion offers excellent free delivery within UK and has a fantastic customer service as well. For further information and details about the sale, visit http://www.furnitureinfashion.net