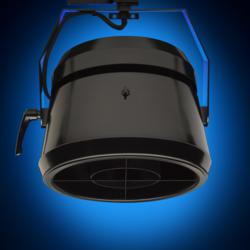 Stony Point, NY (PRWEB) December 02, 2012
Lighting Services Inc introduces the LP3 Series, the first in a series of super high power, tight focused LED fixtures, specifically designed for long throw, tight beam applications.
The LP3 Series is the first fixture to accept Lumentalk Technology™. Designed to take the place of aging low voltage sources, such as PAR56 or PAR64, this efficient, super high power LED fixture can produce a 6 degree beam with 100,000 CBCP which rivals the most powerful sealed beam technology.
The LP3 Series Specification Catalog Sheet can be downloaded from here:
http://www.lightingservicesinc.com/files/pdf/219usa.pdf
For over 55 years, LSI has been the premier manufacturer of specification grade track, accent, display aand LED lighting systems. For more information about Lighting Services Inc, please visit http://www.LightingServicesInc.com.