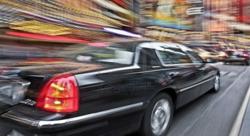 National and international affiliates have relied on services with Limousines of Connecticut to make sure their clients are taken care of when they're traveling around Connecticut, New York, New Jersey, or surrounding areas.
Westport, CT (PRWEB) December 03, 2012
Limousines of Connecticut has always been a popular transportation service around the tri-state area and now affiliations not only nationwide, but internationally are seeking their services for a variety of transportation needs. Providing limo service for corporate transportation in addition to airport and Connecticut wedding limousine, Limo-CT.com is becoming the go-to affiliate for companies in Texas, California, Florida, Chicago, as well as affiliates up and down the East Coast.
The recent growth in affiliations comes in large part to many changes Limousines of Connecticut has made to their services to become more reliable, efficient, and affordable for travelers, including some of the following:
--Newly revamped website featuring details on many major cities serviced in CT
--Recently upgraded reservation system for more ease and reliability
--Expanding fleet of vehicles
--Installation of state-of-the-art tracking devices
Overhauling their website and upgrading their reservation system, bookings made with Limo CT now provide immediate confirmation through e-mail. All reservations now require a simple electronic signature that takes less than 10 seconds to do. The signature helps passengers as well as drivers to rest assure that all of the details of the trip are exactly as requested to prevent any complications. Whether transportation is for someone in the United States, or coming from outside of the country, convenient reservations provide immediate confirmation for any booking, as well as an invoice for any charges made for the pick-up. This is critical in helping to ensure that reservations are exactly as requested, so that affiliates hundreds of miles away have nothing to worry about for their clients that have requested CT airport limo service.
The reason that many travel agencies, hotels, transportation services, and many corporate businesses have become affiliated with Limousines of Connecticut has to do in large part to the newly upgraded online reservation system, but also because of the many different accommodations available and the growing fleet of vehicles. Affiliates are pleased to find that not only can they book a car for an incoming traveler flying into a nearby airport, but also a ride the next day to a meeting, or better yet an executive SUV or a stretch limousine for a dinner function or a night on the town.
The newest addition to the Limousines of Connecticut family is a cream-colored Lincoln Town Car Sedan, adding to the many other town cars, as well as SUVs, vans, and limousines that are relied upon for service around the tri-state area. With nearby affiliates now in New York, New Jersey, and Boston, vehicle accessibility is at an all-time high with unique options like the Antique Town Car, Limousine Party Buses, and Shuttle/Coach buses now available for service around the tri-state area.
The growth of Limousines of Connecticut to expand their ct limo affiliation nationally and internationally has happened in large part due to some of the upgraded technology in the vehicles serviced around town. In addition to GPS navigation systems to help drivers know exactly where to go, state-of-the-art tracking devices help provide real time locations on all drivers, as well as provide detailed logs for all activity on the vehicle. This gives dispatch the ability to monitor speed limits, unauthorized stops, and to double check how punctual drivers are for pick-ups.
With the gain of national and international affiliation, Limo Connecticut now has a further reach than ever. Personally able to service many states around the tri-state area including CT, NY, NJ, PA, ME, RI, VT, and MA, this expansion has given Limo CT the ability to provide transportation to those all over the United States as well as overseas. International affiliates have popped up in England, Canada, South America, France, the Middle East, and other regions and have worked closely with Limousines of Connecticut to provide quality transportation for clients traveling globally.