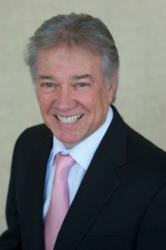 (PRWEB) December 01, 2012
Dr. Michael Neeley provides individualized teeth whitening treatment to patients using professional teeth whitening strengths. Organic stains are generally caused by food and drink and are relatively easy to whiten with the high-strength products offered by the dentist. Stains caused by trauma or even by certain medications taken in youth may require different procedures. Dr. Neeley offers both in-office and take-home treatments to whiten patients' teeth.
Teeth whitening products that are tray-based are very common. One can get over-the-counter tray-based treatments or one can get them from the dentist. There are two main differences that are usually noticed. Over-the-counter treatments utilize generic trays that are not molded to the individual's teeth. This often means that the bleaching agent cannot contact all teeth equally and the results are uneven or splotchy. Tray-based treatments provided at a dental office use trays that have been personalized and molded to the individual's teeth for even distribution of the bleaching agent for consistent results. The other main difference is that professional products provided by dentists are most often stronger than those available at a pharmacy or online. Most dental products include between 14 and 43 percent of the whitening agent, usually carbamide peroxide, compared to anywhere from 10 to 22 percent included in over-the-counter products.
The tray-based products provided by the dentist include the personalized trays and a whitening gel that the person takes home. The gel is used to fill the trays, which are worn for a few hours daily or every nightly for as long as a month, depending on the level of whitening that is wanted. This procedure often works well for organic discoloration.
For the quickest teeth whitening method, an in-office procedure is done. This procedure begins with the application of the whitening agent, which is then activated with a special light or laser. This type of treatment produces immediate results, but more than one treatment may be necessary, depending on the amount of discoloration and the desired level of whiteness. Dr. Neeley works with patients to determine the best whitening plan for each individual. With either the take-home or in-office procedure, he can take extra protective measures to guard sensitivity. More information on professional whitening procedures can be found at http://www.dallasdds.net.
Michael Neeley, DDS, PA, is a general dentist offering patients personalized dental care for Dallas, TX. Dr. Neeley is part of one percent of dental professionals providing the most recent FDA cleared laser procedure for gum disease and periodontal treatment. To learn more about Michael Neeley, DDS, PA, and his dental services visit his website at http://www.dallasdds.net and call (214) 306-9033.