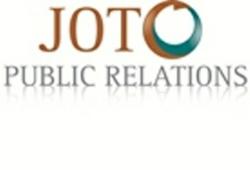 JoTo PR agency represents healthcare, financial and technology companies seeking higher credibility and consequently larger market shares generated from result-driven, long-term PR campaigns
TAMPA BAY, FL (PRWEB) December 03, 2012
As the JoTo PR firm continues to expand its public relations healthcare division; they recently announced signing on Skinspirations located in Tampa Bay, Florida.
Skinspirations specializes exclusively in rejuvenation, enhancement and anti-aging treatments for the face and body. Cynthia Elliott, M.D., also the board-certified owner of Skinspirations, has been in practice for over 20 years, and has the experience and reputation to be chosen by the makers of Botox® Cosmetic and Juvederm to train other physicians and practitioners in her techniques. Skinspirations recently earned the Patient Satisfaction Award again for 2012.
According to the American Society of Plastic Surgeons (ASPS), nearly 12 million minimally invasive procedures were performed last year—up a million from the year before (1). With expertise and innovative technology, non-surgical procedures can offer benefits to patients that surgery can't, such as improving skin quality and restoring youthful proportions.
The JoTo PR agency represents healthcare, financial and technology companies seeking higher credibility and consequently larger market shares generated from result-driven, long-term PR campaigns. For more information about JoTo, including the various services and free resources available from the Florida public relations agency, visit http://www.jotopr.com.
About JoTo PR:
Based in Clearwater, Florida, JoTo PR is an established Florida public relations agency founded by public relations veterans and innovators Karla Jo Helms and Diane D. Stein. The duo launched their PR firm to meet a growing demand for new media expertise. JoTo is a hybrid PR agency, blending proven traditional approaches with the latest technology to deliver the best advantages of both worlds to the healthcare, financial and technology industries. JoTo's holistic approach to Business PR begins with communications strategic plans and leads into fully-integrated PR campaigns designed to optimize company communication, improve marketing and sales return on investment (ROI), and expand business opportunities. For more information, visit JoTo PR online at http://www.jotopr.com.
(1)MensJournal.com. Accessed November 6, 2012. "The Lunchtime Facelift," http://www.mensjournal.com/health-fitness/grooming/the-lunchtime-face-lift-20121026#ixzz2BThM0sDI