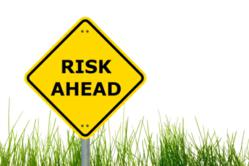 When it comes to making money, one of the long-time leaders has been Goldman Sachs
New York, NY;Washington, DC;Los Angeles-Long Beach, CA;Chicago, IL;Houston, TX (PRWEB) December 02, 2012
In a recent Investment Contrarians article, editor and financial expert Sasha Cekerevac reports that Goldman Sachs has rejected being underwriter in a $3.2-billion rights offering by Banco Popular Espanol, due to concerns of potential losses. (Source: "Goldman Turns Down Southern Europe Banks as Crisis Lingers," Bloomberg, November 26, 2012.) As Cekerevac notes, if the eurozone was as strong as some politicians make it appear to be, Goldman Sachs would certainly not be turning away such a large amount of money to potentially be made. According to Cekerevac, this action by Goldman Sachs is a sign that the eurozone is far closer to another financial crisis than people are reporting.
"When it comes to making money, one of the long-time leaders has been Goldman Sachs," states Cekerevac. "Many people have been critical of Goldman Sachs due to its influence in nations around the world, which can lead to favorable terms for the company. Regardless of one's opinion about the firm, its actions can be a good indicator of underlying trends."
The role that Goldman Sachs is currently turning down is lead stock underwriter for firms located in the southern eurozone nations, notes Cekerevac. He reasons that if this firm that has been so successful at making money is so worried about the eurozone that it's avoiding certain areas completely, then this is quite a negative sign.
As the Investment Contrarians expert believes, talk is cheap, but actions speak volumes: "If a company that is as profitable as Goldman Sachs is turning its back on a potential money-making deal…that is a worrying sign, one that should cause people to become more bearish on the eurozone."
Despite talk about a new deal for Greece, and attempts to keep the eurozone together, the Investment Contrarians expert sees a worsening of the financial crisis in the eurozone in 2013, a view that is only reinforced by the recent action by Goldman Sachs.
To see the full article, and to get a real contrarian perspective on investing and the economy, visit Investment Contrarians at http://www.investmentcontrarians.com.
Investment Contrarians is a daily financial e-letter dedicated to helping investors make money by going against the "herd mentality."
The editors of Investment Contrarians believe the stock market and the economy have been propped up since 2009 by artificially low interest rates, never-ending government borrowing, and an unprecedented expansion of our money supply. The "official" unemployment numbers do not reflect people who have given up looking for work, and are thus skewed. They believe the "official" inflation numbers are also not reflective of today's reality of rising prices.
After a 25- to 30-year down cycle in interest rates, the Investment Contrarians editors expect rapid inflation caused by huge government debt and money printing will eventually start us on a new cycle of rising interest rates.
Investment Contrarians provides unbiased research. They are independent analysts who love to research and comment on the economy and investing. The e-newsletter's parent company, Lombardi Publishing Corporation, has been in business since 1986. Combined, their economists and analysts have over 100 years of investment experience.
Find out where Investment Contrarians editors see the risks and opportunities for investors in 2012 at http://www.investmentcontrarians.com.
George Leong, B. Comm., one of the lead editorial contributors at Investment Contrarians, has just released, "A Problem 23 Times Bigger Than Greece," a breakthrough video where George details the risk of an economy set to implode that is 23 times bigger than Greece's economy! To see the video, visit http://www.investmentcontrarians.com/press.