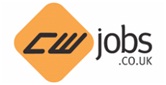 Gaming is one of the most commercially successful sectors in the IT industry and its growing popularity means it's a sector the UK should be dominating to help pull the country out of its economic slump.
(PRWEB UK) 4 December 2012
To put the UK gaming industry back on the map, two thirds (73%) of IT professionals identified a need to better showcase the industry to young people at the career decision age.
As well as promoting the industry, there are also concerns that the current ICT curriculum isn't delivering next generation ICT jobs talent to the games industry - with modules tending to focus on software operation, rather than programming.
Over half (54%) of IT pros cited a lack of training offered at a young age as a crucial problem and 50% identified a lack of understanding of the qualifications required for a role in the industry as deterring young people from entering.
Richard Nott, Website Director, CWJobs explains: "Gaming is one of the most commercially successful sectors in the IT industry and its growing popularity means it's a sector the UK should be dominating to help pull the country out of its economic slump. We have the desire and the infrastructure to do so, but to ensure success we need an injection of talent. The next generation is a great place to start. Uninhibited use of technology makes this generation's students already more capable than those before them, but a lack skills and awareness of the games industry as a career option is creating a barrier."
Dr Richard Wilson, TIGA CEO, said: "The UK video games industry is set for growth. Thanks to lobbying by TIGA, the UK Coalition Government is set to introduce Games Tax Relief, a measure which will increase investment and job opportunities in the sector. But if we are to take advantage of this growth opportunity, then we must have the skilled staff available to work in our studios. Highlighting the games industry as a career of choice, improvements to school curriculums and investment in higher education, as indicated by CWJobs' findings, are all vital measures which can help to ensure this happens."
Tech professionals suggested showcasing the roles more likely to provide a draw for young people in order to attract new talent. They identified game design as most popular, followed by programming (25%), engineering (8%) and production (7%). Encouraging businesses to advertise a job through the web and traditional media is key though, as is creating a work environment younger workers feel comfortable in.
Getting into IT
In examining the information available to young people at the age of career decision-making, further confusion was identified by IT professionals. Two thirds (64%) indicated that a need for different IT skills for different roles is the greatest challenge in entering the IT industry. They also believed there was a lack of understanding about what roles are available and in which sectors.
During the hangout on Friday 23rd November, Eben Upton talked through his experience of hiring tech candidates and argued that demonstrating an ability to learn news skills is crucial to developing a career in such a fast moving industry.
Eben said: "[Recruiters] should be willing to wave the requirement for a qualification for the right candidate, but you need to demonstrate a real interest in computers. We hire tech enthusiasts, hobbyists, who work on IT projects because they want to. You need to be able to present evidence that you can learn new skills, not showcase old ones."
Building on these points, Eben points to education at a grass roots level in developing tech enthusiasts, but warned more needs to be done to develop ICT education in schools, not just dumping new grads into a CV database and hoping for the best.
Eben said: "It's inevitable that programming will be taught in schools. The challenge is to make sure [courses] are appropriate and can be delivered by the teachers we already have in place. Up-skilling teachers to become tech experts is not scalable – but the importance here lies in a good curriculum and basic training for teachers which makes learning satisfactory."
While IT jobs in general are increasing, the latest data from CWJobs.co.uk shows that the current trajectory of Agile will soon make it one of the most requested skills by recruiters. With Agile continuing to be recognised by businesses as the most efficient and effective development methodology, it is set to overtake HTML as a CV prerequisite by the end of the year.