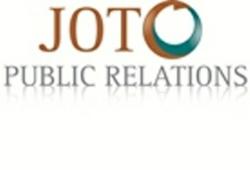 in order to reach target audiences you must know what that audience thinks about the industry you represent
TAMPA BAY, FL (PRWEB) December 10, 2012
As the JoTo PR firm continues to expand its public relations clientele, they recently announced signing on Scottsdale, Arizona fiction author Michael Allan Scott as a client.
Michael Allan Scott was born and raised at the edge of the high desert in Kingman, Arizona. He started his career in early 1978 by forming a commercial real estate company, but for years has written stories and poetry for his own satisfaction. His novels Dark Side of Sunset Pointe and Flight of the Tarantula Hawk, are due to be released in 2012 and early 2013, respectively. Scott uses real-life scenarios as inspiration for his novels.
Bowker, the world's leading provider of bibliographic information , estimates that they will issue 15,000,000 International Standard Book Numbers (IBSN) in 2012, which means that for authors, the competition is tough (1). Arizona author Michael Allan Scott will be included in that number. "Being a new author, I want to find out exactly what entertains my readers and then write novels that exceed their expectations," commented Scott.
Scott approached the writing of his book in a unique way; he outsourced a lengthy market research study to see exactly what mystery novel readers want to read. According to JoTo PR's CEO, Karla Jo Helms, in order to reach target audiences you must know what that audience thinks about the industry you represent. By knowing that, you can find an entry point to influence minds and spread your idea.
JoTo PR represents businesses, seeking higher credibility and consequently larger market shares generated from result-driven, long-term PR campaigns. The PR agency also represents clients from other industries including healthcare, IT, and finance. For more information about JoTo, including the various services and free resources available from the Florida public relations agency, visit http://www.jotopr.com.
About JoTo PR:
Based in Clearwater, Florida, JoTo PR is an established Florida public relations agency founded by public relations veterans and innovators Karla Jo Helms and Diane D. Stein. The duo launched their PR firm to meet a growing demand for new media expertise. JoTo is a hybrid PR agency, blending proven traditional approaches with the latest technology to deliver the best advantages of both worlds to the healthcare, financial and technology industries. JoTo's holistic approach to Business PR begins with communications strategic plans and leads into fully-integrated PR campaigns designed to optimize company communication, improve marketing and sales return on investment (ROI), and expand business opportunities. For more information, visit JoTo PR online at http://www.jotopr.com.