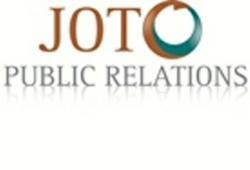 Optimal Outcomes, with the help of the JoTo PR team, is informing industry executives about their innovative designs that help facilities become more efficient
Tampa Bay, FL (PRWEB) December 17, 2012
As the JoTo PR continues to expand its public relations healthcare division, they recently announced signing on Optimal Outcomes as a client, located in St. Petersburg, Florida.
Optimal Outcomes has over 30 years of identified and implemented ambulatory healthcare facility solutions for physicians, hospitals and provider networks. Optimal Outcomes' planning and design of their medical facilities help healthcare providers reduce overhead and costs per encounter, resulting in increased patient satisfaction and improved overall delivery.
With declining reimbursements to healthcare providers from insurance companies resulting in overworked and underpaid physicians and medical staff, these cuts will effectively reduce the real pay for specialists by 50% over the next ten years (1). Due to these potential changes, Optimal Outcomes, with the help of the JoTo PR team, is informing industry executives about their innovative designs that help facilities become more efficient.
The JoTo PR agency represents healthcare, financial and technology companies seeking higher credibility and consequently larger market shares generated from result-driven, long-term PR campaigns. For more information about JoTo, including the various services and free resources available from the Florida public relations agency, visit http://www.jotopr.com.
About JoTo PR:
Based in Clearwater, Florida, JoTo PR is an established Florida public relations agency founded by public relations veterans and innovators Karla Jo Helms and Diane D. Stein. The duo launched their PR firm to meet a growing demand for new media expertise. JoTo is a hybrid PR agency, blending proven traditional approaches with the latest technology to deliver the best advantages of both worlds to the healthcare, financial and technology industries. JoTo's holistic approach to Business PR begins with communications strategic plans and leads into fully-integrated PR campaigns designed to optimize company communication, improve marketing and sales return on investment (ROI), and expand business opportunities. For more information, visit JoTo PR online at http://www.jotopr.com.
(1)Dickmorris.com. Accessed October 22, 2012. "Obamacare Declares War on Doctors". dickmorris.rallycongress.com/5420/obamacare-declares-war-on-doctors/