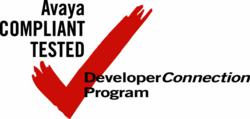 We are always happy when our vendors partner together. Through this collaboration we are able provide even more value to our Sonexis and Avaya customers.
Milwaukee, WI (PRWEB) December 04, 2012
Telcom & Data, a leader in audio and web conferencing, is pleased to announce that Sonexis Conference Manager 10.0 is now compliant with a key Internet Protocol (IP) telephony solution from Avaya. Sonexis Conference Manager is an in-house audio conference bridge that is secure, easy to use, and eliminates the ongoing fees of subscription based services. The bridge is tested by Avaya for compatibility with: Avaya IP Office Release 7.0 using PRI, SIP, and H.323 trunk interfaces.
Sonexis Conference Manger is used by more small and medium sized businesses than any other in-house bridge on the market. The product's ease of use and adaptability has made the product a favorite in the industry. Users simply plug Conference Manger into their voice (PSTN) or data network (VOIP) and within minutes the company can schedule, launch, and record conferences. Popular applications (like Microsoft Outlook, Lotus Notes, and the Web Browser) provide the interfaces that make Conference Manger accommodating for any user. The device is typically installed within one hour and scales easily from 12 to 1,000 ports of audio and 5 to 1,000 seats of Web. With the bridge's unique design, businesses can always add more features, users, or protocols.
Eric Rossman, vice president of developer relations at Avaya, said, "Sonexis Technology's collaboration offering for the small-to-medium size enterprise marketplace leverages the built-in audio conferencing capabilities of Avaya IP Office and will provide greater capability and choice for Avaya IP Office customers." Avaya IP Office customers will enjoy the capabilities of Sonexis while keeping their existing equipment.
When Ricardo Trinidad, President of Telcom & Data, was asked about the Sonexis and Avaya partnership, he said, "We are always happy when our vendors partner together. Through this collaboration we are able provide even more value to our Sonexis and Avaya customers."
For more information about Avaya IP Office and Sonexis Conference Manager, visit Telcom & Data's website or call 1-800-335-0229.
About Telcom & Data:
Since 1996 Telcom & Data has been providing thousands of telecommunication solutions to organizations around the world to measurably improve communications. The company is a leading provider of video conferencing equipment, business phone systems, and mass notification products. Telcom & Data maintains a network of over 1500 technicians with locations in Chicago, Milwaukee and Miami.
About Avaya:
Avaya is a leading global provider of next-generation business collaboration and communications solutions, providing unified communications, real-time video collaboration, contact center, networking and related services to companies of all sizes around the world.
About Sonexis Technology:
Sonexis is a leading provider of in-house audio and web conferencing platforms for the enterprise. Sonexis Conference Manager has set new standards for ease of use and security. Designed to work within existing voice and data networks, hundreds of leading organizations have deployed Sonexis Conference Manager with minimal cost, effort or administration. A subsidiary of Compunetix with headquarters in Monroeville, PA and a technology center in Tewksbury, MA, Sonexis can be reached at 888-4SONEXIS (888-476-6394).