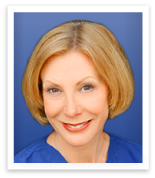 Eye Excellence offers state-of-the-art vision solutions including monovision LASIK and Premium IOL's to help patients over 40 see near, far and everything in-between with little or no dependency on glasses.
Houston, TX (PRWEB) December 03, 2012
With recent advances in exercise science and general fitness knowledge, many Americans are committed to keeping their bodies looking and feeling younger. However one part of the body that often goes unconsidered is the eyes. A Houston based cataract and LASIK surgeon explains:
"People just assume that as time goes on, their eyes will deteriorate and begin to lose focus, and that this is just the natural order of how bodies work and we must accept this. This could not be farther from the truth. We now have the knowledge and technology to help people regain their eyesight," says Dr. Mary Green, medical director of Eye Excellence in Houston, Texas.
Dr. Green says the leading cause of growing weakness of the eyes is Presbyopia, a condition that causes the natural lens of the eye to lose flexibility. Objects that once could be held close and seen clearly, now must be held at a farther distance in order to be kept in focus. Eventually, the arms are not long enough, and reading glasses must be worn to see near objects. This typically occurs with most individuals over the age of 40 and is often why reading glasses are needed whereas they weren't before.
Dr. Green and the staff at Eye Excellence, recommend several different treatments options to correct the onset of dreaded reading glasses. The most common treatment is through monovision LASIK surgery. Through this procedure, one eye is corrected for distance vision while the other is made mildly near sighted to aid in tasks such as reading and computer work. The procedure, allows for happier patients because less dependence on reading glasses are required. For patients that may not qualify as candidates for LASIK surgery, another option exists in PIOL's, short for premium intraocular lenses. This procedure is also used to counteract the onset of cataracts in the early stages. Through this process, the eye's cataract lens is gently removed, and the completed replaced by a clear, new one. Most patients who undergo premium IOL surgery will be able to see near, far, in-between with little or no dependence on glasses, and vision will actually improve over time.
"Eye Excellence offers state-of-the-art vision solutions including monovision LASIK and Premium IOL's," says Dr. Green. "I would suggest either option for those looking for a better quality of life. There is a lot of beauty in the world that you will miss while fighting blurry vision. My staff is the most experienced in Texas and we want to make sure Texans see their world clearly."
About Eye Excellence: Eye Excellence is a multi-physician ophthalmology practice located in Houston, Texas. They specialize in LASIK, Cornea, and cataract surgery with an emphasis on technology and patient care.
Eye Excellence-Houston, TX
6624 Fannin, Suite 2105
Houston, TX 77030
Phone: 713-791-9494
web: http://www.eyeexcellence.com